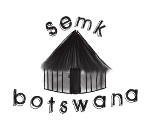 Annual reports

Annual plans
Annual plan 2010
Annual plan 2011
Annual plan 2015
Annual plan 2017
Annual plan 2018
Annual plan 2019

Annual reports
Annual report 2009
Annual Report 2010
Annual Report 2012
Annual report 2014
Annual report 2017
Annual report 2018

Financial reports
Financial annual report 2009
Budget 2010
Financial annual report 2010
Financial annual report 2011
Financial annual report 2012
Financial annual report 2013
Financial annual report 2015
Financial annual report 2016
Financial annual report 2017
Financial annual report 2018


SEMK Annuel Report 2018

Visit Botswana 30 April -22 May 2018.
The visit has been made.

Look for school/ university to teach handicrafts.
Visited a University. The contact person was out of town. Because of new developments not further taken up.

Take clothes and toys to SOS Childrens Village Tlokweng.
Clothes and toys have been taken to the Childrens Village.

Visit Social Work department and Special Class in Government School Ghanzi, to find out if Xwaa is enrolled. If necassary, visit Ombudsman and newspapers.
Social Work Department and the Ombudsman and newspapers have not been visited. I met someone who took me to Xwaa's place and also to the center where street children are cared for 5 mornings a week. Xwaa and his two brothers were attending. At arrival in the mornings they have a shower, their dirty clothes are washed, they have two meals a day and partake in activities. Since returning to The Netherlands I have sent € 50 every two months.Xwaa's use of medicine is checked.
I stayed for a week with a pre school. Because of the poor quality of the schooling we invited a Botswana teacher to stay with us for a month to visit Dutch pre schools to see how lessons are organized over here and look at the teaching methods. This took place in July.
I visited the Delegation of the European Union to Botswana and SADC and spoke to a member of staff about my opinion that giving money to Botswana is not efficient. What is needed is qualified people to support schools, universities, businesses, to get the quality of their work on a higher level. Apparently, this was already the new policy. I also asked how I could get in touch with teacher trainings college to offer the Handicraft course. The advice was to make contact with the Mayor of Lobatse, who was in charge of the local "Pabo".
After return to The Netherlands I could not find an email adress, which was on my request given by the EU satff member. In first instance the Deputy Mayor was enthousiastic and further communication would follow. After having reminded him of this twice, I stopped writing. Someone mentioned he also was a politician and might have been busy with preparations for the October 2019 elections.

Write report of this visit.
The report has been made in concept but there is not been time to work it out.

Sale of second hand articles.
No second hand articles have been sold.

Read Botswana newspapers. Place news which is of importance to SEMK in "yesterday" or home page.
The papers have been read online. There was little of importance, only two articles have been placed on the website

Read research papers concerning Bushmen. Place important conclusions in "yesterday".
A few papers have been read, but were not interesting enough to place on the website.

Maintain contacts in Botswana and make new ones.
New contacts have been made. It is difficult to maintain contact due to the bad internet connection and the telephone network.

If possible sale of knitwear in food store in November.
There was no time to create new knitwear so there was no sale in the supermarket.