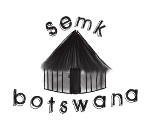 Annual reports

Annual plans
Annual plan 2010
Annual plan 2011
Annual plan 2015
Annual plan 2017
Annual plan 2018
Annual plan 2019
Annual plan 2020
Annual plan 2021

Annual reports
Annual report 2009
Annual Report 2010
Annual Report 2012
Annual report 2014
Annual report 2017
Annual report 2018
Annual report 2019
Annual report 2020

Financial reports
Financial annual report 2009
Budget 2010
Financial annual report 2010
Financial annual report 2011
Financial annual report 2012
Financial annual report 2013
Financial annual report 2015
Financial annual report 2016
Financial annual report 2017
Financial annual report 2018
Financial annual report 2019


SEMK Botswana Annual Report 2017

Write report of visit Botswana 30 August/ 13 October 2016.
Done. It is placed on the "yesterday" page of the website.

Prepare handicraft course Early Childhood and Education September 2017.
Done.

Sale of second hand articles.
Done. Not much has been sold.

Read Botswana newspapers. News which is of importance to SEMK incorporate in "yesterday" or home page.
Done.

Daily update of website "yesterday".
Done, until 3 May.

Read research papers concerning Bushmen. Incorporate important conclusions in "yesterday".
Done.

Maintain contacts in Botswana and make new ones.
New contacts have not been made, as many Botswana people do not answer their emails.

During stay in Botswana

Give handicrafts course Early Childhood and Education.
Done.
Make snack and drink for students during break.
Done for a couple of weeks and stopped it because it was exhausting and many of the students did not appreciate it.
Give cooking lessons at boarding school.
Did not start it, because there were 17 students.
Make contact with several authorities, namely social work, Ombudsman, newspapers,
Done, except for the newspapers.
Search for residence of Xwaa Qhoma.
Done. Did not find him.

Write report of journey 9 August – 27 September 2017.
The Dutch version has been made, it has to be translated.

If possible sale of knitwear in food store in November.
Done. The proceeds were € 165, less than half of what came in on previous years.



---

The period at Nampol was chaotic, exhausting and frustrating. Because of silly mistakes by the Nampol staff I have not been able to do all I intended. For 2019 I am going to look for another school/ university to teach. Contact with the students was good and the lessons were appreciated.

In spite of the contact that has been made with the Ombudsman and Social Work, this has not improved Xwaa's life. After return in The Netherlands I contacted the Social Worker in Ghanzi by telephone. She told me that the intention was that he would go to the special class of the Public School in Ghanzi.

Throughout the year many mice have been sold and we received some donations. We thank the donators.

In November I have send a letter to the new Minister of Development Aid and emails to the political parties in The Netherlands with the question what kind of aid they are going to give Africa in the coming years. A few of them have given a substantive reaction, one party sent an invitation for a discussion, which will happen on 31 January 2018. Will be continued in 2018.

I have sent one letter and three emails to schools/ universities in Botswana with the offer to give a handicraft course in 2019. As I do not expect to get an answer I am going out there myself from 30 April - 23 May 2018. Two large suitcases are allowed in the airoplane, I shall fill them with the scarfs and hats I knitted for the sale in the Netherlands, but for which there was not much interest. Also children's trousers and soft toys for the SOS Childrens Village in Tlokweng.