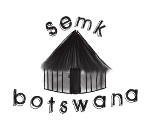 30 Apr 2017

Yesterday the webmaster and I occupied ourselves with repairing the damaged documents.
Sunday standard wrote: "Botswana government introduced a new health policy that denies medical coverage to people who got injured by: Drunk driving; Riding a motorbike without wearing a helmet; Failure to use seatbelts, including for children; Participation in riots leading to injury; Lung cancer assosiated to tabacco use; Attempted suicide related to alcohol or drug abuse. If self- injury occurs as a result of a pre-existing illness such as depression it is stipulated to exclude rehabilitation. A 50% deposit may be required before treatment is administered." On the website were several comments on this article, strongly disapproving of these measures. They clearly have not been thought over properly. When they are implemented there will be several hurdles. How long will it take before an injured person is declared to have committed one of these offences? And what if this person does not have money on him/ her? It is known that the president is strongly against the use of alcohol and drugs and that the responsible minister a Muslim is. Although people in principle are responsible for their own safety, this punishment is too blunt. The government would do better to find out why some people are careless about their own and other's safety and with the outcome of that set up a prevention plan.



28 Apr 2017

During the past days it was not possible to work on "yesterday". The document opened up very slowly and was also stored slowly. It sometime took half an hour. When the webmaster tried to mend this the programme jammed. The supposition is that part of a copied article from a newspaper which I had put in the document had not been recognized by my laptop, so it had become confused. Yesterday we did not have access to the internet, luckily it now is working again. The good side of it was that an embroiderd wallhanging which had been lying around for two years now has been sewn onto a piece of material and at last is hanging from the wall. It was a farewell present from the students.
Mmegi announced that from June 2017 tourists will have to pay on entering Botswana per person a $ 30 tourism levy for a visit of maximum 30 days. This is on top of the tourism levy which one already is charged with when staying at lodges, camps, hotels, entrance fee to the CKGR, etc.. The money will be used for the maintenance of nature. Survival International has, or had, an action to boycot tourism in Botswana. They can stop with this, with this levy the government itself will see to it that less tourists are coming in.


25 Apr 2017

On 60 pieces of cardboard I have wound 9 colors sewing thread, in total about 2,75 kilometer thread. They are for the students to use during the course.


24 Apr 2017

Mmegi: "Goitsemodimo Dintwe, the secondary school teacher fired in 2012 after a poison pen critique of President Ian Khama's leadership, lost his challenge at the Court of Appeal (CoA) yesterday. The Court ruled, among others, that Freedom of Expression was not absolute. Dintwe was dismissed from the civil service following an opinion article published by Mmegi. In this article Dintwe said Khama's "deficient" administration had "numerous issues" and stated that "the country is going down to the doldrums (sic) and all fingers point to His Excellency the President". Following his dismissal, Dintwe launched a challenge at the High Court arguing that his constitutional right to Freedom of Expression had been violated, a case which he subsequently lost. The former teacher then took his challenge to the CoA. Delivering judgement yesterday, CoA judge Monametsi Gaongalelwe dismissed Dintwe's case, noting that the Freedom of Expression as guaranteed in the constitution, was not absolute but subject to limitations. He said the limitations were reasonable in a democratic society in that teachers by virtue of their profession and duties have to be apolitical. "In fact, the section itself stipulates limitations and it is pertinent to note that Subsection 2 expressly authorises Parliament to make laws taking away such a right in respect of 'public officers… or teachers'," Gaongalelwe said. Reaction from a Mmegi reader: "If Dintwe stated in the classroom that Khama was running a bad government, he is giving a personal opinion. Should he be fired? No. All sides of an issue should be offered in the classroom. It is however, bad teaching. If he said it outside of the classroom, he is giving a pesonal opinion...aka freedom of speech." It reminds me of an occasion a few years back when a woman was imprisoned because she had said that President Khama resembled a Bushman. Which he does not. It appears that the president is easily offended and that he has not inherited a sense of the English humor. A pity for him and for Botswana.


21 Apr 2017

Mmegi published: "Time to embrace new technology in agriculture. We had good rainds this year, for the first time in more than 10 years. We have to thank the Department of Meterological Services for giving good forecasts of rain, something which engendered confidence in the farmers to till their fields. However, the rains usually bring with them destructive insects, animals, plant diseases and weeds.It is therefore critical for the Government to consider adopting more technology and advanced implements to fight the inhabitant to our good harvest. The use of small helicopters and drones to assist the small farmer will definitely drive away the pests and weeds. The Ministry has stated that it continued to conduct research on better ploughing methods." Also read in Mmegi: "Farmers around Maitlengwe, Nkamgwe, Seneta and Changate villages had their hopes of a bumper harvest dashed following the invasion of hungry elephants on their fields. For the last few weeks elephants have been destroying fences and crops. The Chief Wldlife Officer said the elephants might be in search of water. The damages will cost a lot of money to compensate farmers."


20 Apr 2017

It is not difficult to find information and research papers on food and nutrition in Botswana, although on some websites one has to register, which I cannot be bothered to do. However, I have not found yet what I am looking for: a balanced diet for people in Botswana. Because of my two year domestic science course from 1955- 1957 I have enough knowledge about healthy food in the Netherlands, but in Botswana other crops are grown of which I do not know the nutrition. Besides, due to the different climate one probably needs other nutritiants then in The Netherlands. I suppose in Botswana one still is much attached to traditional food and no research has been done yet to discover if this is suitable for a healthy and productive life. I shall continue searching.

19 Apr 2017

Sold a chair yesterday. According to the SEMK website statistics is the average number of visits 16 to 17 a day. But when the web-master checked this, it appeared there only had been two real visitors this month. The others were spiders or robots or the like, pretending to be a person. He also discovered that someone had without our permission copied a picture from our website and placed it on his own site, which could mean our website might be visited by too many people for the capacity, meaning we would have to extend it. Which will cost extra money.

18 Apr 2017

The growling and shaking lasted for minutes, so long in fact that, as a commentator said, one could have gotten up, prepared and worn the outfit one wanted to be found dressed by rescuers. The country's biggest earthquake, measured at 6.5, thundered from its epicentre in the remote western parts of the Central District, rattling the region all the way to Durban, South Africa and Harare, Zimbabwe in the late evening of April 3. Two aftershocks followed in the ensuing days and as fears grew of an impending end-time earthquake, many searched for answers to the country's misfortunes. Among the first responders to the search for clues were environmentalists in South Africa, who quickly pointed a finger at hydrological fracturing better known as fracking. The Coal Bed Methane (CBM) mining technique involves pumping water mixed with corrosive chemicals down to great depths below the surface to fracture rocks and release gas bound in fissures.  Some studies link fracking with the contamination of water sources by chemicals as well as earthquakes. With some estimates suggesting Botswana has an estimated 196 trillion cubic feet of CBM bound into rocks across the country, and with the kilowatt per hour sale price of the gas representing a 55% discount on the coal used exclusively in Botswana, interest has been high in the fledgling sector for years.
CBM is not only abundant, but cleaner and cheaper, factors which attract greater investor interest these days in global financial markets. Jeff Barbee, the director of a science investigative NGO, was quick on the draw, penning an article, 'Did fracking in Botswana cause Johannesburg to tremble', which sped around the globe, quoted and shared numerous times by environmentalists and other interest groups. Barbee's article says the NGO had proven in 2015 that fracking was taking place in Botswana, despite Government's denials and that one company, Tlou Energy, continues to explore (though perhaps not through fracking he adds) in the area near where the recent earthquakes occurred. "At the US Government Survey, they map exact earthquake locations worldwide with precision.  According to their latest calculation, the tremor, which shook much of the subregion this week, is underneath the gas well drill sites where Tlou has been operating for at least the last five years," Barbee wrote. As in 2015, Barbee again said Tlou Energy was conducting exploration activity on gas wells inside the protected Central Kalahari Game Reserve (CKGR). Government, which vehemently denied Barbee's reports in 2015 and took reporters on a site tour of the area, responded by essentially denying fracking in the CKGR and insisting the earthquake and its aftershocks were natural. "There are some insinuations in the media that the earthquake was caused by fracking. It is very important to note that the earthquake occurred naturally due to tectonic movement of the earth," government said in a statement which added, "It was not an induced or manmade earthquake caused by fracking, mining or exploration activities as it happened at a greater depth. An induced or manmade earthquake occurs at shallow depths, is localised and is of low magnitude." Tlou Energy, the Australian company at the heart of the reports, has also washed its hands of blame from both the earthquakes and reports of fracking in the area.  Tlou is the country's most advanced CBM project, with a possible 3.18 trillion cubit feet of gas resources in the central district. The group's executive director, Gabaake Gabaake is empathic that the CBM firm does not have a presence in the CKGR, is not using fracking as a method in the licences it does have and was in no way responsible for the earthquakes. Tlou's Lesedi and Mamba projects lie in the western fringes of the Central District, an area near the CKGR and the epicentre of the initial mega-quake. Mmegi put straight questions to Gabaake; Mmegi: Does Tlou have licences in the CKGR? Gabaake: We do not. We used to have four permits there, being 230/2007, 231/2007, 232/2007 and 233/2007.  These were relinquished a couple of years ago. We only drilled one or two holes and determined the coal was too deep and the potential for CBM was poor, as well as the logistics and environmental sensitivity issues, dissuaded us. We don't have licences there anymore. Mmegi: Is Tlou using fracking as a method in your existing sites? Did that cause the earthquake? Gabaake: That's just simply untrue. We do not frack to begin with and so there's no link to us. The wells we have are single lateral wells, which would be double in production.  You cannot frack these wells, they would collapse. Our coal permeability is low and fracking would improve this only over a very small area. Our method exposes a long area of up to 750 metres. Saying our method caused an earthquake is like saying all the water wells in Botswana can cause earthquakes because that's the same technology and they all go down to about 600 metres. The epicentre of that quake was 29 kilometres below the surface. The quake was caused by plate tectonics and the type of forces involved there are huge, plate type movements, which only can generate that type of force. Mmegi: The reports around fracking are persistent. Does this discourage, frustrate you? Gabaake: We are a public company and you will find a lot of information on our website on everything we do. We cannot afford to hide anything. It would be catastrophic for us if anything funny was going on and we tried to hide it. We had an Environmental Impact Assessment approved late last year, which came out of a rigorous process of technical studies, public meetings and others. Tlou Energy, which has investor montages entitled 'Extracting Clean Gas from Coal Without Fracking', is generally hesitant to respond to each claim from lobbyists about fracking. The fear is that responding to the multitude of claims will at some point lend credence to those making the claims. That is similar concern to one raised by Tristen Taylor, a PhD graduate and long-time earth and economics environmentalists. In a direct rejoinder to Barbee's article, Taylor said attempting to link the earthquake to alleged fracking would only undermine environmentalists' campaigns about genuine fracking and earthquake cases. "The theory that drilling for shale gas sparked off the earthquake is almost certainly false. To extrapolate from the fact that fracking has caused earthquakes in Canada and the USA and then conclude, as some have done, that Botswana's earthquake was due to fracking is a very dodgy piece of logic. A first-year philosophy student would be severely chastised for such a basic error," Taylor wrote. He added: "People and organisations campaigning against fracking lose credibility when they make hasty and incorrect scientific claims. The power to persuade the general public decreases with each falsehood. One of those unfortunate own goals." Gabaake is equally unimpressed with the latest claims. "These views are like a religion to some, where you simply cannot convince them, even where facts are evident."

14 Apr 2017

Sunday Standard reported: "Half of CKGR reportedly allocated to multinationals. The government may have bolstered the theory that Survival International (SI) has made all along – that Bushmen communities in the Central Kgalagadi Game Reserve (CKGR) were forcibly relocated to make way for western companies to exploit the land. An academic paper published in the latest edition of the Journal of Contemporary African Studies says that a good portion of the reserve has been parceled out to these companies. "The relocation was intended to free up their land to be ceded to conservation, tourism, fracking and diamond mining, with half of the reserve now reported to be allocated to multinationals," write Professors Monageng Mogalakwe of the University of Botswana and Francis Nyamjoh of the University of Cape Town in the paper. This claim has been made before in the United Kingdom's Guardian which stated that some CKGR residents had no idea that their areas had been earmarked for drilling until they were shown a map during the making of a documentary film called The High Cost Of Cheap Gas. The Guardian says that the map revealed that "half the game reserve has been allocated to multinationals." One of those interviewed for the story was Seranne Junner, a lawyer whom, from the paper's description, would have worked with SI to defend the Bushmen's right to occupy their traditional lands within the CKGR. Junner is quoted as saying: "I personally do not know of any or much public awareness on this aspect within Botswana at least. I know there's quite a lot of public awareness relating to the fracking that's ongoing or that is trying to be implemented in the Karoo area in South Africa but as for Botswana, I would be interested to know how many of our population on the ground is aware – and government departments themselves are aware – of the consequences of these ongoing activities." The government is typically secretive about CKGR affairs that relate to the exploitation of the reserve. For a long time, it denied SI reports that the residents were evicted to make way for diamond mining. The official line was that while De Beers had indeed found diamond deposits at Gope, the mining of such deposits was not economically viable. A few years later, however, it turned out the deposits were worth US$5 billion and mining has started. Next to the diamond-mining are tourism ventures which Mogalakwe and Nyamjoh say don't benefit the Bushmen (or San as they refer to them) who live in the game reserve. "The tourism industry continues to exploit indigenous minorities' 'San' culture and heritage as a prime element to the exotic, wilderness tourism narrative promoted, while at the same time denying these communities rights to ancestral land, to cultural and livelihood practices, and with no access to tourism benefits beyond the minimal income from menial jobs or performing the staged authenticity promoted by exclusive luxury tourism operators. This has led to criticisms such as Survival International's ongoing campaign for tourists to boycott Botswana's tourism industry due to the mistreatment of the San," they write.
Wilderness Safaris, a multinational company that President Ian Khama and several of his family members have a stake in, owns a lodge in the CKGR."

13 Apr 2017

Collected the ordered 30 packets of different seizes sewing needles for the students from the shop. Needles are very expensive. This shop gave a discount, for which we (and the students) are deeply grateful. I have put them in the booklets, with a couple of safety pins. Pins were already in it.

12 Apr 2017

Yesterday I started winding sewing thread on pieces of carton for the students to use. If they all have their own card they do not have to search all through the classroom to find the right color thread. Maybe they also might be more careful with it than taking it from a reel, which might appear as the supply is endless. Sunday Standard mentioned that the Botswana Democratic Party (BDP) and African National Congres (ANC) are forming a fight back strategy against an alleged American and British sponsored regime change in Botswana and South Africa. Maybe this phenomenon is contagious and they caught it from the United Stated of America. Let us hope it does not spread to other nations accusing each other of thrown over policitical systems. It is confusing enough as it is to know who is against who.

11 Apr 2017

After reading an article in Sunday Standard I realized that present day democracy in The Netherlands not the same is as in Botswana. In The Netherlands discussions between parties often continue until consensus has been reached. In Botswana the chief allows people (only men) to talk but then announces the 'consensus', which it not really is. National decisions are taken by the President, although the opposition mentions when they do not agree with the decisions. The Tswana culture (based on the largest tribe in Botswana) remains authoritarian, patriarchal and emphasizes deference and submissiveness to authority even at the kgotla. It is remarkable that this is not the case in the San culture. Men and women have the same rights in decision making. The leader is chosen and cannot make decision by himself. Even more remarkable is that a Dutchman has introduced the "kgotla system" in The Netherlands for a number of large companies. Underneath follows the whole article. "Botswana's Presidential Autocracy modelled on kgotla system. In his politically active days, President Festus Mogae did a terrific job of hustling the falsehood that Botswana's democracy was rooted in cultural protocols that find their most eloquent expression at the kgotla, the traditional meeting place which also serves as the customary court. Either because of what Mogae said or otherwise, a Dutch company not only developed interest in the kgotla system but a business model from it as well. The result is that Kgotla Company in the Netherlands operates a business consultancy that has major organisations like De Beers, Netherlands Red Cross, KLM Royal Dutch Airlines, Ernst & Young Europe as well as the Dutch government on its roster of clients. The founder, Martijn de Liefde has written several books that he says were inspired by the kgotla system. However, the myth of the kgotla as a seedbed of democracy is beginning to unravel and it would be interesting to see what the Umbrella for Democratic Change president, Duma Boko, says about this forum if he becomes president. Years ago while a law lecturer at the University of Botswana, Boko wrote in an academic journal that in criminal cases that are tried at the kgotla, accused people are generally deemed guilty until proven innocent. The latest contrarian view is from another corner of academia. In an academic paper titled "Towards Understanding Botswana and South Africa's Ambivalence to Liberal Democracy", Nicola de Jager of the University of Stellenbosch and David Sebudubudu of the University of Botswana spotlight the kgotla system and draw a host of unflattering conclusions. In the pre-colonial era, important decisions were taken at the kgotla following a consultative meeting between the Kgosi (supreme tribal leader) and his subjects – adult males to be precise. "Tswana culture is not only authoritarian, but also emphasises deference and submissiveness to authority even at the kgotla – which is a major forum for public discussions and for realising consensus," says the paper which provides context for what the latter is: "… the chief allows people to talk but then announces the 'consensus'." The paper uses a title ("Chief") that is now frowned upon and has been taken out of official use. As part of the latter, what used to be called House of Chiefs has been renamed Ntlo ya Dikgosi which almost means the same thing except that increasingly nowadays, kgosi is deemed to have the same respect quotient as king. Not much has much changed since the country gained independence and became what is supposed to be a liberal democracy. The authors point out that while a liberal democracy requires strong checks and balances, those are "virtually absent in the case of Botswana." Parliament is "feeble" and pressure for change comes not from the opposition but the ruling party. "In addition, Botswana has a towering or domineering executive that dwarfs all the other institutions. In fact, the dominance of the executive (presidency) and indeed the weakness of parliament are embedded in the Botswana constitution," write the authors adding that "the dominance of the executive has thwarted attempts to advance Botswana into a fully-fledged liberal democracy. The failure to do so has been ineffective institutions, with the executive left largely free to shape policies." Their diagnosis of the problem is that Botswana never transformed itself in any fundamental way at independence. "Although the Botswana state is founded on modern and liberal ideas, the influence of traditional values which placed the emphasis on reverence and submissiveness to authority gave way to weak democratic institutions, with a strong presidency overshadowing all the other institutions, a feature that has become a hindrance to Botswana's liberal democracy. Botswana has, since independence, maintained a composite of traditional and modern institutions. Traditional institutions do not sit comfortably with modern liberal ideals, which emphasise liberty and freedom," de Jager and Sebudubudu write in a paper which has been published in the Journal of Contemporary African Studies. The paper notes that the tradition of respecting the opinion of the elders continues in modern Botswana, that decision-making is made in the context of traditional institutions, particularly the kgotla and that by emphasising illiberal institutions such as chieftaincy, and values such as patriarchy, deference and submissiveness to authority in decision-making, Tswana culture remains authoritarian. For what the silver lining is worth, the authors note that the authoritarian nature of Tswana culture (as well as its abhorrence of violence) "does lead to  stability by placing emphasis on moderation and being accommodative to divergent views (elements that are in line with a liberal democratic/political culture)" Even then, the negativity still refuses to fade away because the authors point out that this order has also "obstructed much-needed change in education, in diversifying the economy and in addressing various human rights situations (regarding the San, for example), among other considerations." Elsewhere, interest groups would put up spirited resistance in order to compel an order such as this to bend to the will of the people. The authors argue that in the particular case of Botswana, such groups are weak and that such weakness has to do with the fact that "Batswana still have strong connections to their tribe and village, even many who now reside in the city. In other words, tribal identity politics remains fairly strong."

10 Apr 2017

Due to the installment of the new laptop there has been no time to write about news during the past few days.

6 Apr 2017

While I was using the laptop last night it turned itself off, because the battery was empty. This had happened before and after putting the plug into the power point no harm had been done. This time it had. All the emails had disappeared and two weeks out of the "yesterday" report. This could be rectified by copying from the website. Tonight someone will see if it can be mended.
Sunday Standard reports: "Survival International reports Botswana to UN for extra-judicial killings. Only three months into her new job as Botswana's Ambassador to the United Nations in Switzerland, Athaliah Molokomme will be forced to tackle the ticklish subject of poaching-related extra-judicial killings that a Botswana cabinet minister has justified. Last Thursday, Survival International, wrote to the United Nations High Commissioner for Human Rights' Special Rapporteur on Extrajudicial, Summary or Arbitrary Executions, Agnes Callamard, to seek clarification on whether the shoot-on-sight policy that has been adopted by countries like Botswana is lawful. In September last year, Callamard's office published a report on extrajudicial, summary or arbitrary executions. The report was addressed to the UN Secretary General who, in terms of UN procedure, was to transmit it to the General Assembly. While it addresses itself to various kinds of extrajudicial killings, the report doesn't specifically mention the kind carried out by anti-poaching squads. SI says that there has been no debate on whether killings by these squads are compatible with either international human rights law or the right to life guaranteed by most constitutions. "The purpose of this letter is to ask you to expressly confirm that the principles enunciated in your report fully apply to the "war" against the IWT, and that in no circumstances is it legally permissible to kill or attempt to kill someone merely because he is suspected of having poached a wild animal. It should make no difference for these purposes that the animal may belong to an endangered species," reads the SI letter, referring by the abbreviation, to 'illegal wildlife trade.' SI says that the shoot-on-sight policy "appears" to be practised in Kenya, Tanzania, Botswana, Swaziland and a host of other countries: "We say "appears" because usually the policy is not defined by any law, or even written down. As a consequence, nobody knows when wildlife officers are permitted to use lethal force against them, and it is impossible for dependents to hold to account officers whom they believe to have killed without good reason. Many countries have gone further, and granted wildlife officers immunity from prosecution." In the particular case of Botswana, this policy was explained by the Minister of Environment, Natural Resources, Conservation and Tourism, Tshekedi Khama, to Tom Hardy, a British film-maker. According to Khama, citizens are not exempt from this policy which the Botswana media more appropriately terms "shoot to kill" because its aim is to kill. The minister said even if suspected poachers surrendered, they will still be killed. Speaking about this policy and its specific application to foreign poachers, Tshekedi, who is the president's younger brother, stated: "That is a position we adopted to send a clear message to say, if you want to come and poach in Botswana, one of the possibilities is that you may not go back to your country alive. "Interestingly, poachers themselves are said to be using the same policy because upon encountering game scouts, they shoot to kill. A game scout source says that when these two parties (literally) cross paths, greetings are typically exchanged in between the rattle of machine gun fire and lobbing of hand grenades."



5 Apr 2017

President Ian Khama and President Donald Trump (and probably many other presidents) have in common the way they tackle their opponents. Sunday Standard mentioned: "As a general rule Khama's strategy follows this simple but shiftless sequence: humiliate your opponents into self-immolation before forcing them to the negotiations table. Then open a window of armistice on condition that they grovel. And after having gotten them on their knees, insist on an apology before leaking the contents of the deal to the public." Sunday Standard also reported: "The Directorate of Intelligence and Security Services (DIS) has been caught up in an elephant poaching scandal after three of its members were arrested by the Wildlife Intelligence Unit at a roadblock in Makalamabedi, Boteti Sub District, on Thursday. The Minister of Wildlife and Tourism, Tshekedi Khama, has vowed that he will stop at nothing to protect Botswana's elephant population and the arrest of the DIS agents last week is seen as a demonstration that there will be no sacred cows in his campaign to protect Botswana's natural resources." It would be a good thing if Tshekedi Khama also would stop at nothing to protect the San/ Bushmen in Botswana, especially the group in the CKGR. The fact that diamonds and gas are taken out of the soil of Botswana and sold is of course at right angles to his pronouncement of protecting Botswana's natural resources. Unless this is a precaution against theft.

4 Apr 2017

Daily newspaper Trouw (3 April) published an article by Thea Hilhorst, professor humanitarian aid and redevelopment at the Institute of Social Studies of the Erasmus University. She writes that aid organizations nowadays are frank about cooperation in crisis areas. It also is necessary, as it helps against corruption.
"It does not mean that the cooperation runs smoothly. Governments rarely attach the same urgent importance to the saving of people's lives as the aid organizations and their generous donors. But in countries like Kenia and Ethiopia, where drought also prevails, the government takes her roll seriously, and is respected for it. It is a different matter in conflict areas. There aid assistants are confronted with a government which attaches more importance to political consequences of a crisis and the question how this can strengthen their own position in the conflict. Solving the crises comes for the government later".
It would be a good thing if the Botswana government would soon make a national water plan to get the consequences of droughts and floods in balance.



1 Apr 2017

After having thought of the accusation that the HIV/AIDS pandemic was used to wipe out the Basarwa in Botswana, I am in doubt if this is so. That would have meant the end of cheap labor. Having purposely forgotten to inform the people about the dangers of HIV/AIDS and how to avoid infection might be, it would have cost money. Another possibility might be that no one had thought of the necessity to inform the people. What remains is an accusation of neglect of a suppressed and therefore vulnerable group of people.
We received an invitation from the Radboud University to answer the questions on the list "Civilians and Development Aid". The department of Cultural Anthropology and Development Studies has done this research since a few years every year. I found it striking that there were several questions on financial support.