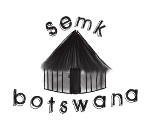 30 Oct 2015

Kitted 10 mice yesterday.

29 Oct 2015

Knitted 9 mice yesterday. We are concerned about a 12 year old boy who is an epilepticus. When I first met him in 2012 he was a normal, happy boy. He and his two little brothers and a sister were left by their mother with an uncle and aunt who live on a farm as farmworkers. They did not go to school. In January 2013 the boy and his eldest brother started schooling. The boy started having epileptical attacks, medicine did not work because they were for a different illness. Other medicine did not work either and the attacks became worse. School rejected him because they could not cope with the attacks. Since then he stays on the farm, in a small hut made from corrugated iron plates. Luckily, there is clean tap water, but often no food. Medicine has to be taken with food, but sometimes it is forgotten to order a new supply of medicine. In April 2015 I urged the social welfare department to take action to better the situation, what up till now nothing has changed. I am thinking hard who to approach for assistance to see to it that the boy gets a decent living.

28 Oct 2015

Knitted 8 mice yesterday.

27 Oct 2015

Knitted 8 mice yesterday.

26 Oct 2015

Knitted 9 mice yesterday, making it a total of 706. Although the standard of living in Botswana is compared to many other countries in Africa reasonable good, much effort is still being put in to bring this to an acceptable level for everybody. Education is not compulsory, and disabled (especially children) do not get the care they need. A lot is done to reduce poverty (food hampers, free school uniforms for families with a low income, etc). Basic medical care is free for everybody. In January 2013 a three year pilot started with pre school education in three government schools. In August 2013 it was found to be very successful and more schools were taken into the pilot. Last year SEMK Botswana has sponsored two students for the Early Childhood and Education course at Nampol Vocational Centre in Molepolole, in the east of Botswana. At the centre I taught handicrafts during three weeks. During my next visit in 2016 I shall do that again. We are hoping that many mice will be sold, so that for the course at Nampol starting January 2016 we can sponsor at least one more student.

25 Oct 2015

Knitted 7 mice yesterday.

24 Oct 2015

Knitted 8 mice yesterday.

23 Oct 2015

Knitted 8 mice yesterday. I managed to buy a plane ticket from Air France, € 586, plus € 16 ticket guarantee in case the company becomes bankrupt. The transfer time in Paris is 1.30 hour and for the bus in Johannesburg 2 hours, if checking out of the airport goes smoothly. Arrival time in Gaborone, capital of Botswana, at about 6 pm. After that, there is a 45 minutes car drive to the destination, Nampol Vocational Training Center. Date of departure from Netherlands is 30 August 2016, return date 13 October 2016.

22 Oct 2015

Knitted 8 mice yesterday, makes a total of 673.

21 Oct 2015

Knitted 7 mice yesterday. The sale of second hand articles has come to a halt, there still are a few things on the online market place. I have not been able to buy a plane ticket.

20 Oct 2015

The most exciting moment of our day is when we count the mice that have been knitted that day. On 9 August I got the idea to knit 800 mice to sell at our knitwear stall in the foodstores in November. About 400 will be made into fingermice/ puppets. If they are sold for € 2,25 a piece, that will make € 1800, the price for school- and boarding fee for one student at Nampol Vocational Training Centre in Botswana. On 9 August there were already 88 mice, to make 800 would mean knitting 8 mice a day. Yesterday I knitted 11, making a total of 658. Sale at the Jumbo Foodstore in Beilen is on Friday 13 and Saturday 14 November 2015. At Jumbo Citadel Assen on Thursday 19 and Friday 20 November 2015. For my next visit to Botswana I have been looking on the internet for a plane ticket. When I tried buying a suitable ticket, it was not available. There is a lot of choice between companies and times. At the moment it is not a good idea to make a stop in Caïro. Traveling by Qatar means a longer flight as it is not in the line to Johannesburg. Apart from that, Qatar is not a safe place either.