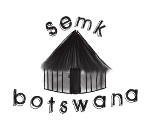 30 Nov 2015

Yesterday the webmaster and I updated the website. Continued with the snowmen.

29 Nov 2015

Made more finger snowmen yesterday. They look pretty, but the design needs some improvement.

28 Nov 2015

Started on a new design yesterday: finger snowmen.

27 Nov 2015

Yesterday the hat project was completed. 205 Hats were needed to get € 2.200. The extra donations some people had given have been a great help. No one had guessed 205 hats, the nearest estimate was 203. The picture of The Girl in Botswana has been send to the winner. The € 2.200 has been transferred to Nampol Vocational Training Centre in Molepolole to pay the school- and boarding fee for a man taking a motor mechanic course. The course is for the duration of 18 month. Also has been transferred € 2.050 for the school fee for 2016 for Marica. Next schoolyear (that is, 1 January 2016) she will be in standard 4. Also knitted on a scarf and thought about new designs.

26 Nov 2015

Yesterday our newspaper (Trouw) contained an annex from SOS Children's Villages, because they are celebrating their 50th anniversary. It gave me the idea that such a village would be a good place for the boy who has epileptic attacks (see for more information 29 October 2015). I have sent an email to SOS Children's Villages with the question if it is possible for the boy, and possible also his two younger brothers who also live with the uncle and aunt, to be taken into a village. It turned out that it is not possible to make such a request from outside Botswana. I am now thinking who might be willing in Botswana to approach SOS Children's Villages.

25 Nov 2015

Did some knitting and crochet, tidied the room/ shop.

24 Nov 2015

Sorted the remaining mice yesterday. Tidied the room/ shop. Finished a baby blanket and worked on another one, and on a scarf.

23 Nov 2015

Knitted 2 mice yesterday. Total number of knitted mice 834. Sold 4 mice, makes it a total of 96. A start has been made to sort the left over mice on colour and putting them neatly into the letter trays.

22 Nov 2015

Did some administration yesterday.

21 Nov 2015

Yesterday was a quiet day, the scarf has grown quite well. But I had many nice conversations with people and many compliments were given, specifically for the mice. Some people looked stunned by the sight of them. A woman brought a bag with wool. At 6.30 pm Henk arrived with the car and we packed up everything. Days output: € 61,56, 25 mice were sold. Total output for the 4 days: € 358,31. Total number of sold mice: 92.

20 Nov 2015

Displaying the goods yesterday went quite easily and the overall result looked neat, thanks to the large available space in the shopping mall next to the Jumbo shop and the large table which we lent from the Jumbo shop. Beside this space was the entrance to the car park, so people going to other shops also passed us. Again there were pleasant conversations with people and a couple of them offered wool and beads. There also was time to work on the scarf. Days output: € 78,75, 21 mice were sold.

19 Nov 2015

Yesterday afternoon the suitcases and letter trays with the mice were put in the car and in the evening we took them to the shop where they were stored in their storeroom. Stayed overnight with son who lives in Assen.

18 Nov 2015

Yesterday everything for the sale at Jumbo in Assen was put ready.

17 Nov 2015

Nothing of importance happened yesterday.

16 Nov 2015

We collected the offered wool, much of which was very much appreciated by me. During the next sale I shall crochet a scarf with it.

15 Nov 2015

Yesterday there were less people who stopped to talk and less sales, so the baby blanket grew rapidly. Started packing up at 6.45 pm and arrived home at 8 pm. Days output: € 74,00, 26 mice were sold.

14 Nov 2015

I arrived yesterday at the shop at 8 am with the scarfs and hats. Displaying them went well and it all looked neat. There were many interesting conversations with customers and an offer for knitting yarn. Worked on a crocheted baby blanket. Went home at 7.30 pm. Days output: € 138,20, 20 mice were sold.

13 Nov 2015

Knitted 1 mouse yesterday, making it a total of 832.

12 Nov 2015

Knitted 6 mice yesterday. Collected the two mice and announcement for the sale from 1 bakery and took it to another bakery to display. At 1 bakery and a cheese shop they will remain there until Sunday. The mice are stuck to the information sheet hanging from their tail. Are mice capable of walking down a wall? These ones are. We bought to large boxes to transport the boxes with the mice. Took them in the evening to the shop and placed them on the sale table.

11 Nov 2015

Knitted 7 mice yesterday. The scarfs and hats were packed in three suitcases for the sale in the shop. Table cloth, notepaper, cello tape, bags to put the sold articles in, pencils etc. have been put in a box.

10 Nov 2015

Knitted 8 mice yesterday, making it a total of 818.

9 Nov 2015

Knitted 0 mice yesterday.

8 Nov 2015

Knitted 2 mice yesterday. At the look of so many mice, I wondered how they were going to be exhibited on a table. Henk went to the second hand shop and bought 6 letter trays, which can be stacked. We had three more of our own. In case there are spare trays, they can be used to exhibit hats. This is neater then putting them into piles on the table, when people look through them it quickly becomes a ruin.

7 Nov 2015

Knitted 12 mice yesterday. There are 804 mice, so the goal of 80 has been reached.

6 Nov 2015

Knitted 2 mice yesterday. In fact another 5 were knitted, but they were lacking their whiskers as there was not the right colour yarn for it. Bought it today.

5 Nov 2015

Knitted 9 mice yesterday, making it a total of 794. To raise awareness for the knitwear sale next week, I placed an announcement at Jumbo (food store), plus two mice and our collecting box/ pick up car (or bakkie), which has been decorated with red knitting and has got black windows. At two bakery's and a cheese shop delivered two mice each and an announcement. They all were enthusiastic to advertise the sale.

4 Nov 2015

Knitted 11 mice yesterday.

3 Nov 2015

Knitted 8 mice yesterday. It is in Botswana at the moment just as dry, as it is damp in our area. During the past days we have been continiously shrouded in thick fog. We have been so to speak, up in cloud nine (and 1-8). But I doubt very much if it has made many people happy.

2 Nov 2015

Knitted 10 mice yesterday, making it a total of 766. It looks like there will be more mice then 800 by 13 November.

1 Nov 2015

Knitted 5 mice yesterday.