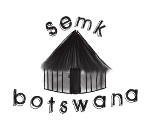 30 Nov 2016

After weathering heavy criticism of students being transported in open trucks, the government seems to have found a novel way for transport – donkey carts. The project started on 4 August this year in one area, with transporting children every day to and from their school, which is 15 km away. The carts are designed in a special way suitable for small children. Besides, these children are used to ride in donkey carts. There was more concern about children that had dropped out from school due to walking long distances, often without having had breakfast. (In Botswana it is not compulsory by law to attend school.)

29 Nov 2016

No news about yesterday.



28 Nov 2016

A short film of a Bushmen dance group which was recorded during the traditional Dithubaruba Festival in Molepolole last September has been placed on the home page of the SEMK website. It is a play about a lion hunt. Pictures of Xwaa have been placed as well. To ask again attention for his living circumstances an email with pictures has been sent to the Social Work Department, and also to an influential person.



27 Nov 2016

Yesterday we have been busy with several things, but there is nothing important to mention.



26 Nov 2016

Nothing particular happened yesterday.

25 Nov 2016

Nampol informed us yesterday that they think it is a good idea that SEMK is going to give the students a snack and a cup of tea in the classroom during the morning break.

24 Nov 2016

Nothing special happened yesterday.

23 Nov 2016

Yesterday I have placed the journal of 4 September on the website.

22 Nov 2016

Lessons at Nampol are from 7.30 am – 9.30 am and from 10 am – 1 pm. During the break the students buy a snack from one of the stalls along the main road. Maybe that is the reason that most of them are not back in time for the next lesson. To prevent this I thought to offer them in the classroom a wholesome snack and a cup of tea. This might improve their concentration for the rest of the morning. Besides, no one will have any longer an excuse for arriving late. Yesterday I did an experiment with making pancakes from: left over boiled rice, flour, wheat flour and oats, fried in oil. On one I put peanut butter and cheese on another one. Bread could be used too. Three pancakes were left over, they will be eaten today to see if they have not dried out too much. I cannot bake 40 or 50 pancakes before 7.15 am, so it will have to be done the day before. I shall ask the directors permission for the plan.

21 Nov 2016

Nothing happened yesterday that is worthwhile to mention.



20 Nov 2016

Yesterday Henk made a start with making the prickers for next year's students. The report dated 3 September has been placed on the website. A small video will follow

19 Nov 2016

Last year Henk made for the students two sticks with nails to make holes in the embroidery cards and to cut figures out of cards. Two were not enough. The students had to wait too long for their turn to use them. Yesterday Henk made a round stick and a square one. The round one, like he made last year, turned out to be the easiest to hold.

18 Nov 2016

Worked on the new order for a pair of socks yesterday. In this way a little bit of money is coming into the SEMK bank account. There has been no message yet whether Xwaa has been entered for the boarding school, or whether he is there already.
In The Netherlands it was rough going in the Second Chamber. The tone and words of two Members of Parliament who disagreed with each other turned the Second Chamber temporarily in an old fashioned working class area in a large town. A Member of the Botswana Parliament has been summoned to appear before the court because during a meeting of the parliament last July he threw a bottle of water, which hit the stomach of the Vice- Speaker. He declared this was collateral damage, because he had aimed at someone else. Are we going to be in for this in The Netherlands too? To use a bottle of water as a missile seems more logical to do in The Netherlands than in Botswana. For we have more than enough water, in Botswana there is a chronic shortage.



17 Nov 2016

Mmegi announced in an article by Tefo Pheage that President Ian Khama had not congratulated Donald Trump with being elected the next president of the US. Khama's private secretary, Tlhalerwa explained: "The international norm is that you congratulate somebody after they have taken office. So the President is not in a rush. Trump is like a woman who has completed the lobola (having paid the dowry) stage, but is still awaiting her wedding," he said. Tlhalerwa stressed that Khama did not have a problem with Trump.

16 Nov 2016

Sunday 13 November it was a year ago that an open truck transported 127 students from Matsha College, where they had taken their exams, to their home villages. The truck burst a tire and turned upside down onto the asphalt road, killing instantly 5 students. Two students had passed away by the time they arrived at the hospital. All other students were hospitalized. Last Sunday, 13 November, the kitchen and dining room at Matsha College burned down to the ground. There are sources which are of the opinion that this was a protest gesture to commemorate the perished fellow students. If this is the case, then there is another fire smoldering, namely the unrest under the students at MatshaCollege and also under other students in Botswana for other reasons. Let us hope that someone will take note of this and take action to calm the situation down. Read more: http://www.mmegi.bw/index.php?aid=64629&dir=2016/november/15



15 Nov 2016

Finished a pair of knitted socks yesterday and continued with a knitted cushion cover. I placed the report of 2 September on our website.
I often told my students in Botswana that one can find nearly all the answers to questions on Google. Until I searched on it myself, using a computer in Nampol's computer lab. I was looking for the website of a hotel. It took some time before I found it, but when I clicked on it link the site of another hotel appeared. After 15 minutes I gave up. But it appears to be possible to use Google in Botswana. There was an article in a Botswana newspaper about a very enthusiastic Google user.
The government is going to pay five inhabitants of Molapo in the CKGR the proceeds of the sale of their confiscated goats a few years ago. The horse which also was confiscated cannot be paid, as it was eaten by lions.
Read more: http://www.mmegi.bw/index.php?aid=64567&dir=2016/november/11



14 Nov 2016

Found a cheap plane ticket yesterday and bought it. Departure will be on 9 August, return in The Netherlands 27 September.
The Dutch tv broadcasted the serial "The migration". Africa correspondent Bram Vermeulen visited the Zulu king to ask him whether his pronouncement that all foreigners should be sent back to their country of origin, might have given rise to many foreign workers having been killed by Zulu's. The king answered nicely with soft wooly words, so in the end one could not remember what the question had been. Probably from the beginning of mankind there have been people who could not cope with younger people knowing better how to solve problems. While it would benefit everybody if youngsters were stimulated to make use of their elder's knowledge, in order to gain more knowledge for themselves, and so contribute to make the whole society a more pleasant place to live in. One way to silence people is to create a strict culture with rituals and laws. When they are broken they will bring hell and damnation on the offender, or even on the whole society. The king projected, in spite of his unctuous tone of speech and pleasant words, contempt on Bram, because he had dared to ask him a critical question. By not answering the question directly, he made it impossible for Bram to ask a counter-question without provoking a discussion. The king certainly would not have been happy to have been drawn into a discussion. I have come across this attitude in Botswana too, although to a lesser extent.
There was a reaction on this in the tv review column of Dutch newspaper Trouw this morning: ""Migration in Africa shows that it is just as natural as bird migration." To this remark I have sent a letter to the editor. "Ouch! This remark is painful. When a bird migrates he does it together with his family, relatives, friends and acquaintances. He goes to a place he knows and where he is safe. A human being who has to migrate out of necessity, usually has to leave his family, relatives, friends etc. behind
and might end up in a dangerous place, without a guarantee of obtaining a job and a shelter, So there is a large and painful difference."



13 Nov 2016

Nothing special happened yesterday.



12 Nov 2016

The first episode of a series of articles on which standard higher education in Botswana should comply with was published in the Sunday Standard. This publication could mean that not all colleges and universities perform at the required standard. This seems strange to me, as the standard is none too high. I had expected that the government would supervise this better.



11 Nov 2016

Sent several emails yesterday and received a few, in which problems were discussed and advice given. The problems probably are based on misunderstandings.

10 Nov 2016

Mmegi reporter Goitsemodimo Kaelo reported that the minister for tertiary education, Dr. Alfred Madigele, last Thursday had to intervene with the demonstrations at Oodi College to calm down the situation. The students had intensified their protest. After Madigele had listened to the students, he came to the conclusion that it concerned an internal matter. He said, that the funds which gave technical colleges' financial support is depleted. The fund is not by law obliged to pay the students after March 2016. (They had not received their monthly living allowance of Pula 300 (€ 26) since January 2016. It appeared that the demonstration resulted in the promise that they would be paid for the month of January until March. Which obviously had not happened.)



9 Nov 2016

Had the day off yesterday.



8 Nov 2016

There is nothing to write about yesterday.



7 Nov 2016

I have written before about the now 13 year old boy who has epileptic attacks. He was left behind by his mother on a farm with his uncle and aunt, who are farmworkers. When I met him first in 2011 he was a bright and happy boy. He did not attend school. In 2013 he did attend school. I was told that he had epileptic attacks. The medicine which was prescribed by the government hospital did not lessen the attacks. A private doctor told that this medicine was not for epileptic attacks and prescribed another one. He still did not improve much, because this medicine has to be taken with food, which often was not available. De boy receives a monthly food parcel, but did not get much out of it. The Bushmen tradition is to share everything with each other, and the parcel soon was finished. The wages of his uncle and aunt were soon finished too. Relatives knew when it was payday and came to pay them a visit, and left with full plastic bags. No one seemed to realize that this boy needs food every day with his medicine to avoid attacks. In the meantime school had sent him home because they could not cope with the attacks.
In April 2015 a Botswana woman and I have informed the social work department about the boy. When nothing happened, I asked SOS Childrens Villages in Botswana to place the boy in one of their villages. My email was sent to the social work department, where a social worker wrote they would look for the boy's mother. Heard no more.
On 4 October 2016 I visited him on the farm. He had a large burn on his wrist with a thick, black crust on it. There was a burn on his big toe and side of his foot and he had a large scar under his nose from having fallen on a concrete floor. He slept in the open air, surrounded by three with cloth covered screens, on and under a dirty blanket. His clothes were damaged and dirty.
The Botswana woman had suggested in 2015 to have him placed in a boarding school. The two of us visited the principal of a boarding school to ask if there would be a place for him. There was. After that the woman contacted the social work department to ask them to enroll the boy in this school. I do not know if this has been done.
You expect the case to be closed now. But no, the boy's family can be expected to thwart it. In another case like this one it was the family, who had never had done anything for their family member, who accused the helper of misusing the child. This makes me feel very wary. Also, when people know that we give assistance, they want us to help them too. Among them are people who are not badly off, but do not feel embarrassed to stand in front of the queue.
The day before yesterday I have sent an email to the social worker with the message that if the boy is not living in a safe place by 5 December 2016, we will take the matter to court.
Entrepreneurs in Francistown say government often pays them late for services rendered which puts a strain on their cash flows and growth opportunities. All the bad reports taken together, you can say there are dark clouds hanging above Botswana. These would make Batswana happy if they were rain clouds. A few days ago the temperature in the south east was 44 C and no rain, but the forecast is a little bit of rain for the next fortnight.



6 Nov 2016

Yesterday Mmegi published the article: Making Africa great again. Africa has for too long been fertile ground for dictators, anarchists and warlords. That is until 2003 when a majority of countries signed the Rome Statute that established the International Criminal Court (ICC). The presence of the ICC made the lives of the above mentioned characters uncomfortable. By withdrawing from the ICC, South Africa and others are taking the continent back to the dark ages of anarchy, chaos and no accountability, writes, BAME PIET. The article writes about the situation of dictatorship in several African countries.
http://www.mmegi.bw/index.php?aid=64379&dir=2016/november/04



5 Nov 2016

Yesterday I took the drawings which were made by children aged 6-7 year in a primary school in Botswana for the pre school children in our village, to the school.
I have placed the report of 1 September on the website. I would like to place the report of the whole journey in August/ September on the site as soon as possible, but at the moment things are happening in Botswana which also have to be mentioned. I also am spending time in keeping in contact with people in Botswana.
The University of Botswana is expected to have used up there financial reserves in December. The students have given already the warning that if school- fees are going up, they will go on strike, like the students in South Africa did.
At a vocational training center students demonstrated because they had not received their monthly living allowance of Pula 300 (€ 26) since January 2016. This resulted in the promise that they would be paid for the month of January until March.


4 Nov 2016

Had a holiday yesterday.



3 Nov 2016

Yesterday we received the message that the government has started to drill boreholes in the CKGR. And also, maybe temporary, health clinics have been brought in.

2 Nov 2016

Have been busy with writing several emails on different subjects.

1 Nov 2016

Placed the report of what happened on 31 August on the website yesterday.