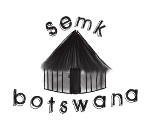 31 Mar 2016

Knitted 1 egg cozy and 1 chicken yesterday.

30 Mar 2016

Knitted 1 egg cozie and 2 chickens yesterday.
The cartoon in yesterday's Sunday Standard Botswana depectid a man whose throat was enclosed by a large hand. The man asks: "Fighting corruption is a crime now?" Answer: "It depends who is doing the corruption." It is a question and an answer that currently over the whole world can be used.
In Mmegi I read that in middle of February there had been a large quantity of rain south of Gaborone.
"On Monday night the skies opened up and some areas of the southern part of the country got heavy rainfall of the amount they last received in more than four years. The downpours left several rivers in the Gaborone Dam catchment area flooded and spilling into the doomed dam, which has been empty for the last 12 months. In mid-February, the Taung River near Ramotswa also fed a few million litres of water into the 'stubborn' Gaborone Dam. It still remained dry because of other dams in the area that should fill up first.
These dams, we are told are built on private farms along the feeder rivers and collect water for recreational purposes. Gaborone Dam is still at the lowest level at just four percent.
The minister of minerals, energy and water resources is on record admitting that there are over a 100 small dams along the Gaborone Dam catchment area and that he is not bothered because they collect silt that would otherwise go into the main dam.
It is our view that in these hard times, the minister should change his tactics and disallow any private dams that inconvenience the public dam that provides water to thousands of households.
We are going through the worst drought in more than two decades and therefore all of us should compromise, including those who use water for recreational purposes.
We call on the minister to use his discretion to disallow the blocking of water flow into the Gaborone Dam until the current situation has improved.
This means such private dams should be demolished to allow water into the dam so that we appreciate the seriousness of the situation we are in before embarking on expensive projects such as building the Lesotho pipeline as well as the Kazungula projects.
We have been informed that the dams collectively carry enough water to sustain the Greater Gaborone area for four to five months.
We hope that the minister will seek legal advice on what to do in such situations we find ourselves in. The rains should not engender laxity and we should continue playing our role in conserving the little water we have.
Actually, we should all venture into rainwater harvesting and those with the means should procure tanks that have the capacity to carry water that we can use in hard times.
Belated as it may, the rains nonetheless have brought hopes that the nation will survive the next eight months before another rainy season. Let us all conserve water and make sure that we travel this journey with the little we have."



29 Mar 2016

Knitted 5 egg cozies and 1 chicken yesterday.
This journal is becoming boring. Because of other tasks there is not enough time to write more. Sorry.


28 Mar 2016

Knitted 5 egg cozies yesterday.
It has been some time ago that it rained in Molepolole and Ghanzi and this will stay like that until 7 April. Would it not make you feel jealous! In Molepolole the weather forecast for 7 April is 1mm, 8 April 4 mm, 9 April 1,5 mm and 10 April 1,5. In Ghanzi for 7 April 0,8 mm, 8 April 2,5 mm, 9 April 4 mm and 10 April 4,5 mm.

27 Mar 2016

Knitted 3 egg cozies yesterday and am still everyday reading a part of a research paper.

26 Mar 2016

Knitted 5 egg cozies yesterday.

25 Mar 2016

Knitted 3 egg cozies yesterday.

24 Mar 2016

Knitted 3 egg cozies yesterday and sold 2 egg cozies.
Today I think that yesterday's wish to do research on arms traders playing a part in maintaining and increasing bomb attacks and wars is somewhat unrealistic. In the first place because these bombs for attacks are not made in factories. One could, however, wonder how people can obtain such large quantities of the required materials. Secondly, to find prove for the stimulation of wars by enticing groups of people/ nations to buy arms they do not really need is nearly impossible. It makes me think of an African legend, in which the warriors were drugged to go into battle. The chief made an awful looking green and frightfully disgusting flavoured beverage. All the warriors had to pass her and she gave them a spoonful of this drink. It made their throats and stomachs feel as set on fire and very soon they disappeared into the bushes to empty their stomachs and bowls. After that, the only thing they wanted to do was to kill the enemy. Which they did. And also in the following story, about the young man who was too scared to be a warrior, the incitement to violence was clear, though not deliberate. His "friends" continually teased him with being scared. One day they hung him upside down and tied by his feet above a camp fire. After he got free, he got hold of a large knife, ran into the bushes and killed all the warriors he found behind there in an open space. When he realized what he had done, he fainted. His "friends" were extremely proud of him, as it turned out, the warriors were from the enemy party and they were lying in wait to attack them. They dragged him to the chief, who praised him for his courage. When he realized he was standing in front of the chief, he fainted again. ( From: Indaba, my children, by Credo Mutwa.) Maybe the attacker in Brussel who did not designate his bomb is also a frightened warrior. In this way he saved many people from the opposite party. Or maybe he thought: It is better to turn halfway, than get lost altogether. He now will be pursued by two parties and if IS followers catch up with him he probably will be killed. Maybe he should get a decoration.

23 Mar 2016

Knitted 3 egg cozies. In spite of the fact that humanity has developed itself considerably since the origin of the human being, and continually capable is to discover new inventions to make life easier and more comfortable, no success has been booked in banning genocide. Yesterday's bomb attacks in Brussels, and earlier on in many other cities, appear to be genocide. A clear pronouncement to end this for always is necessary, but shall not bring a difference if the mentality of the attackers does not change. It already has made an improvement that the UN has made up the Genocide Convention, but as long as this is not taken into every culture, it is, as the Dutch say, mopping water from the floor with the tap running. One can also wonder how much influence the arms trade has to maintain and increase bomb attacks and wars. The time has come that research is done to find the facts which are then made public.

22 Mar 2016

Knitted 2 chickens and 4 egg cozies (chickens) yesterday.

21 Mar 2016

Knitted 4 orange chickens yesterday.

20 Mar 2016

Arrived yesterday morning at the shop at 8 am. I moved the chickens a bit to the right. Made on the left hand side on the back of the table from crocheted panhandlers a "hill", from where a few mice "skied" downwards. Displayed a few earrings which were made in Botswana. A couple of mice were looking at them, asking themselves: "Would they fit us? Shall we buy them?" Again many people were happy to watch the display. Had many interesting and funny conversations with acquaintances and strangers. Worked on scarf, but because of lack of concentration, had to pull out more than that the scarf became longer. There were several people asking for egg cosies, and there was 1 request for an owl and 1 for a bee. That gives enough inspiration for new designs. Started packing up at 6.30 pm and left at 7.30 pm. 15 chickens, 13 mice, 1 crocheted tablecloth and 1 set of panhandlers were sold, total € 76,25. In the collection box was a return deposit bill for € 0,75 (which had been put in by us), so that the total for 2 days came to € 193. We are very happy with this.

19 Mar 2016

Arrived yesterday morning at 8 am at the Jumbo Food store Beilen and worked until 10.45 am on setting out the mice and chickens. In the middle of the table were the green chickens around a heap of (chocolate Easter) eggs, which were laid by them. On top was a "golden" chicken hatching them. On the right front corner were a few mice eating a (crocheted) flower. Behind there, a crowd of egg yellow chickens, were lying in wait for a chance to eat the mice. In the middle front chickens portrayed the Dutch flag (red, white, blue and the orange pennant.) Between the orange and green chickens, chickens went in procession towards the right hand table corner in the back. There, at the edge of the table, a few security guards were on the watch out for possible danger. On the left hand site of the table mice were eating two heaps of eggs. On the floor left of the table were a few trays with mice. The whole set up made people smile. Although each chicken had a chocolate egg put inside to make it stand up, children enjoyed being told that they were laid while the chicken was standing on the table. While waiting for customers I worked on the crocheted scarf. 31 Chickens and 12 mice were sold, total proceeds were € 116, inclusive the extra money people had given. Left for home at 7 pm, after having covered the table with a sheet.

18 Mar 2016

Knitted 6 chickens yesterday and started to knit orange chickens. The order for 60 mice has been collected. However, 40 mice and 40 chickens were bought. "It never rains or it pours." This happened on 16 March in Ramotswe and surrounding villages, in the south east of Botswana. After a long period of drought, and without any warning, down came such a quantity of water that it flooded houses, office buildings, schools and the church, and moved everything that was not attached.

17 Mar 2016

Knitted 3 chickens yesterday.
On 10 March I asked myself the question, why the San did not defend themselves against the intruders. Apparently, they did. A list with 200 names of books and articles has been sent to me. I would love to read all this straight away, but the knitting and sale of the knitwear also is important. Although I am asking myself how far we get with selling knitwear for € 2,25 each, if the school fee for 1 student is € 2000. My hope is that during my next visit to Botswana, I can get in contact with municipalities and the government to inform them about our activities. Hopefully they will appreciate these that much, that we can work together to pay the school fees. In April 2015 I have asked the paramount chief of the Bakwena tribe (Molepolole) to send us a letter of appreciation, which could be put on the SEMK site. This would show that our efforts are appreciated. No letter has arrived yet.

16 Mar 2016

Knitted 7 chickens yesterday.
Started getting together all the things that have to be taken to the Jumbo on Friday. There were no more red mice and no time to knit a new supply. Luckily I found them in another room, 5 trays full, also in other colors. De panhandlers, a couple of necklaces and earrings which were made by the San are also going. Made new business cards.

15 Mar 2016

Knitted 6 chickens yesterday.
At the end of the 20th century the San were acknowledged as real people. At that time the government decided that she would not let them continue to live like animals among the wild animals in the CKGR and moved them to locations outside the reserve. There, life would be better. With this decision they ignored the fact that if they were people, they were quite capable to decide whether they wanted to live among the animals or not. For the people who moved, the promised "paradise" soon appeared to be a mirage. We are now looking forward with anxiety to the new promises made by the government at the beginning of this year, to bring back the services to the CKGR. Maybe this change of insight marks the fact that from now on they are seen as equals.

14 Mar 2016

Knitted 7 chickens yesterday.
In an article by Maria Sapignoli, published online on 8 April 2015, she cites: "The Masarwa are slaves. They can be killed. It is no crime, they are like cattle. They have no liberty. If they run away their masters can bring them back and do what they like in the way of punishment. They are never paid. If the Masarwa live in the veld, and I want any to work for me, I go out and take any I want. (Simon Ratshosa, quoted in Miers and Crowder 1988, 172)
Rathshosa's comments were disseminated widely in the South African and British press. At a trial that took place in 1926, Rathshosa said that slavery was rampant in the Ngwato Reserve and that malata were treated very poorly. "
The word Masarwa is now a degenerated name for the San people. Although this is not the correct word either, because the people want to be called by their specific group names. What Rathshosa describes, still took place in the 1950's. The Marshall family, who did extensive research under the San in Namibië and Botswana, returned 2 years after they had visited a group, to find they had gone. After having called out for them for some time, a few people appeared from the bushes. What had happened, was that after the family had left on their previous visit, some farmers in the vicinity had followed the Marshall's car tracks and forcefully taken away people to work on their farms. The next day the Marshall family went to these farms, where they found that the San had been used as farm laborers and had been treated badly. They had not been given a salary, and very little, and insufficient food. The family took the San from the farms and brought them back to their families. Nowadays work and living circumstances for laborers on farms have improved. However, there are not yet enough improvements on all farms.

13 Mar 2016

Knitted 8 chickens yesterday.

12 Mar 2016

Knitted 9 chickens yesterday.

11 Mar 2016

Knitted 10 chickens yesterday.

10 Mar 2016

Knitted 7 chickens yesterday.
Sent out an announcements of the sale for placement in 2 local papers and the district tv- radio station.
In Molepolole too there have been rains. The level in the water reservoirs of the water board is still low.
After reading how inhumane the San have been treated by invaders (Africans, Arabs, Europeans) on their ancestral territory throughout many centuries, one wonders why they did not stand up for themselves.

9 Mar 2016

Knitted 9 chickens yesterday.
In Ghanzi it did rain yesterday, in some places 55 mm, in another 18 – 25 mm.
As an announcement for the sale of our knitwear in Jumbo Food store Beilen on 18 and 19 March, I took our red knitted pick up car to the store. With 2 mice and 2 chickens and an announcement board.

8 Mar 2016

Knitted 4 chickens yesterday.
The time has come that the webmaster of SEMK Botswana is given his credit for having set up and maintaining a good and clear website.(That is my opinion, anyone who does not agree with this may say so, inclusive improvements. Anyone who does agree may also mention it.)

7 Mar 2016

Knitted 7 chickens yesterday.
The weather forecast for Molepolole (south east of Botswana) is from Tuesday until Saturday 2,5 mm up till 4,5 mm of rain, after that occasionally less than 1 mm. For Ghanzi (west of Botswana) today 5 mm and tomorrow 4,5 mm. After that from less than 1 mm till 2 mm. Hopefully this rain really will come down.
It is still unclear whether the government has taken the promised services (water, food and medical care) into the CKGR. In the Botswana newspaper Mmegi is an appeal to readers to send in their news story, if they have one. I made use of this opportunity, by letting them know that I do not have a story, but am looking for one, namely: Did the government take the promised services into the CKGR.

6 Mar 2016

Knitted 6 chickens yesterday. Discovered a nice shade green knitting yarn in a shop. Among the yarns that I have already are colors that can be used to make attractive combinations for the tails, crests and bills.

5 Mar 2016

Knitted 6 chickens yesterday. Thanks to a power failure of 45 minutes, I was able to spend more time on reading a report on my laptop during the evening.

4 Mar 2016

Knitted 8 chickens yesterday.

3 Mar 2016

Knitted 7 chickens yesterday, and sold 1 parakeet and 1 mirror. There are very many funds to which charity organizations can apply for donations for their projects. These funds have conditions for what projects they give money: a specific group of people, or in a specific country. In short, it is difficult to find a fund which will support our aim. There are people who have made it their profession to offer help in the search. For this, they ask a starting fee, and after having received the donation take off about 20-30 % (which amount has been calculated in the budget). Years ago we got an offer for support, the starting fee (about € 500) we did not have to pay. We did not take up the offer, because we feel that donated money should be spend on the project and not go to a third party. From the Kennisbank Filantropie (an organization which has made a list of all the charity organizations, to be used by people who want to donate to a charity so they can choose an organization from the list. We were invited to add our name to the list, which we did. A couple of days ago I came across our name on the website of Whydonate. Because I could not remember having entered SEMK Botswana, I made an enquiry about when this was done. The answer was, that they collaborate with Kennisbank Filantropie and had taken over all the names on their list. They ask donations for us to be paid into their bank account, and transfer the money to our bank account, after taking off some for internet costs. I have asked to remove the name SEMK Botswana.

2 Mar 2016

Knitted 9 chickens yesterday (total 315), and sold 1 mouse and 3 chickens.

1 Mar 2016

Knitted 3 chickens yesterday. Continued reading the research paper, which has made me understand more about the establishment of the CKGR, and the changing of agreements that were made in connection with the reasons and targets of the establishment of the CKGR through the years. More information will follow later.