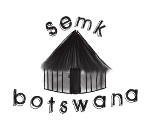 31 Mar 2017

Mmegi announced: "HIV/AIDS used as weapon against Basarwa – UB don
A decade after what looked like closure of the longest case between the Government and Basarwa, a University of Botswana (UB) academic has accused the Government of using the HIV/AIDS pandemic in an attempt to wipe Basarwa off the face of the earth. In an article published in African Educational Research journal, Dr Dama Mosweunyane condemns what he calls forcible relocation of Basarwa from the Central Kgalagadi Game Reserve (CKGR) and argues that the Government did not educate Basarwa about the existence of HIV/AIDS when it relocated them from CKGR to New Xade and Kaudwane settlements in the late 90s. Mosweunyane argues that the relocation separated family members, and some were forced to engage in prostitution because of the challenges brought about by the lifestyle outside the CKGR. Others, he said have indulged in alcoholism, which has been cited as one of the contributors of HIV/AIDS spread. Moreover, he says the Government had full knowledge of the disease and how it was transmitted from one person to another, but it did not bother to pass that information to the Basarwa. "It was therefore absolutely necessary for the Botswana Government to educate Basarwa about HIV/AIDS before evicting them from CKGR, because there was no how they could have accessed information without Government's assistance. "It is therefore evident that the Government of Botswana deliberately evicted Basarwa so that they can be infected with HIV, resulting in their demise," he states. He says that other tribes in Botswana, especially Bangwato have treated Basarwa as less humans, while Government officials have raped and produced babies with young Basarwa women. "Interestingly, in Serowe, the capital village of the Bangwato, there are members of Basarwa communities who have capitulated and are assimilated. Ironically, they do experience various forms of economic deprivation and political disempowerment. For example, behind the house owned by the President Dr Ian Khama Seretse Khama, in Serowe village, there resides a group of Basarwa who are without proper housing, despite having come to the village of Serowe and settled for years." He argues that the eviction of Basarwa was carried out in order to eliminate them "because they are regarded as a worthless entity that due to outside influence is becoming vexatious. "Basarwa are ostracised from both political and economic power positions, which is an advantage for a Government that wants to maintain their subordination at all costs." He said fellow researchers have previously identified the numerous challenges that Basarwa had to face before integrating into the new settlements that also attracted other newcomers as a result of Government handouts for the Basarwa. "This means even if the Government of Botswana had a plan to ethnically cleanse members of Basarwa communities, as this article argues, such representatives would not disclose such plans that can tarnish the image of the most glorified African country. It is clear, though circumstantial, that the Botswana Government officials were fully aware that if Basarwa were infected with HIV, with time, they would die in large numbers from AIDS. He quotes one researcher stating that: "I am convinced that the aim of the resettlement of Basarwa is to exterminate them. It is as if a grave is dug and people are thrown in and carefully covered with sand". The argument was influenced by the fact that the Government has denied Non-Governmental Organisations permission to open community radio stations for Basarwa who only rely on bi-lingual- English and Setswana- Radio Botswana. Mosweunyane further accuses the Government of concealing information on intentions to open a diamond mine inside the CKGR, saying the country's diamonds are as guilty as those produced in war-torn countries."


28 Mar 2017

The report of 2 October has been placed on the website.
On 22 February 2017 I placed a question on the Government's website for the ministry of Foreign Affairs whether the Dutch Government agreed with the shoot-to-kill policy in Botswana or whether they only were against poaching. The email was passed on to the ministry of Economic Affairs. At my request it was sent to the ministry of Foreign Affairs. As there had been no answer by 24 March, I asked the question again. Again it was sent to Economic Affairs, and again I requested to have send to Foreign Affairs. There was an answer with an apology for their late reaction and that the embassy is going to answer before 7 April.
I had sent the author of the article "Our public schools are discriminatory." an email to let him know that I was pleased he had brought this subject into the open and to ask for permission to put it on our website. He appreciated this and he would continue writing about the subject.


27 Mar 2017

The report of 1 October has been placed on the website.
Mmegi published an article with the heading: "Our public schools are discriminatory. The majority of our national public schools do admit students with different kinds of disabilities. Some of these schools also have some staff members who are also living with disabilities. For a country that prides itself with "education for all", we expect that the national public schools, in particular, must be deliberately inclusive of the disadvantaged members of our societies. Our public schools are not accommodative and friendly to different people living with disabilities, despite the fact that they are admitted in them. The poor teachers, who are still haunted by overpopulated classes, face a mammoth task of dealing with mixed ability students and worse still the students living with various disabilities. The infrastructure in our public schools, especially the 'old', does not cater for the various people with disabilities. For instance a teacher or a parent, who uses a wheelchair cannot easily move in a majority of our public schools. Majority of the students, who happen to have been lucky to go to these 'unfriendly' schools, just go there for the sake of it. There is no learning for them. There is absolutely nothing the 'untrained' teachers in the field of special education can do for them. Nothing! So it is worrying to realise how this scenario continue to be ignored. It is clear that if it is not even pronounced in the national Budget Speech, there is no hope that anything tangible can be done in our public schools in the near future. It is an open secret that we have quite a good number of both teachers and students living with disabilities in our country. Very few schools (two to be precise), that the country has, which unfortunately are both located in the southern part of the country ,re by far too few to address the prevailing situation particularly for our children. A little more of these schools are needed in other parts of the country. We need more fully-trained teachers in the special education in order to be able to meaningfully impart education to the students living with all kinds of disabilities. It is therefore compelling to call upon Parliament, in its wisdom, to see to it that as a matter of urgency, it adequately address, the seemingly ignored situation, of people living with disabilities in all our schools in the country. Or put rightly, to make our schools to be accessible by all the people irrespective of their abilities either physical or otherwise. The students with disabilities have a right to education too. Our dear teachers living with disabilities also need to be taken care of for they equally offer the exceptional services to our society that our country so much need. As much as we preach "Education for all", we need as a country to see to it that indeed all citizenry are well catered for in our education institutions across the spectrum. As it is at the moment, most of our public schools are somehow very discriminatory and we cannot afford to have this kind of scenario in the 21st century. Honestly! " Solomon Batsietswe


24 Mar 2017

The report of 30 September has been placed on the website. Mmegi announced: "Government to connect internet in 523 public schools in the next 12 month. The ministry has been allocated approximately P 3.4 billion for development and recurrent budgets. The aim is to have computerized and connected broadband Internet to all public schools by the end of 2019. The Ministry would continue to provide ICT gadgets through the schools connectivity initiatives, especially educational laptops to different schools across the country."

23 Mar 2017

After a newspaper published the report about government money for projects having been embezzled, action was taken by the minister who is responsible for the "back garden project". (This project supplied people with seeds, tools and advice on how to grow vegetables and fruit either for own consumption or to set up a business.) A warning was given to people who neglected or sold the business they had set up with government funding that they would be charged with fraud.
There are Batswana who want to handle the tourism sector by themselves. "For us, by us" is the head of the article in Mmegi. At the moment too much profit of the sector is going to large foreign enterprises outside Botswana. On the whole Batswana are only given low paid jobs in this sector.
In a continuation of the recent strikes and riots at two Universities a number of people have to appear in court. The Students Union is of the opinion that others also are guilty and should appear in court too. The Union had tried to avoid problems but did not get a hearing from the University management. This week, the Minister of Tertiary Education, Research, Science and Technology, Dr Alfred Madigele urged institutions of higher learning and the students to device conflict resolution processes amidst the unfolding events. "We (who?) need to find solutions to the problems bedeviling us," he said, adding that engaging in national conversations in the spirit of botho could help amicably resolve differences.


20 Mar 2017

The reports of 27, 28 and 29 September have been placed on the website.



19 Mar 2017

As there has been no reaction from the Lady Khama Trust to my email, in which I had asked to give attention to Xwaa, I have sent another email to remind them and let them know we would appreciate an answer. An email came with a receipt confirmation and a link to a page on their website which would show information about our correspondence. After having clicked on it, it turned out entrance was rejected because I was an anonymous visitor. Probably the email never has become visible. So they could not answer it. I wonder if it is worthwhile to visit them and tell them they have a fine website, but that it is not possible to make contact.

18 Mar 2017

Mmegi announced how government money in Botswana disappears, like some rivers in the north go down in the sand and continue flowing along the rocks lying far below it. Mmegi: "After the Government gave funds to projects for which no plans had been made, or poorly, or had not been executed, or not accounted for, the government introduced the Economic Stimulus Package otherwise known as ESP. The objective of the project, we were told, was to fast track some projects that have long been delayed for various reasons. ESP was also meant to facilitate maintenance in schools and at other Government buildings that have reached their old age. Recently we were hit with another surprise when we were told that constituencies will each receive P10 million for minor projects. From the grapevine, we hear that the millions will be coordinated by council officials and Village Development Committees. Already, some of these councils are struggling to coordinate their own finances and fail to implement projects while some return funds to the central government at end of every financial year. Other councils are also challenged with issues of corruption and are unable to account for finances they have been allocated in the previous financial years. VDCs on the other hand are facing similar problems of corruption, lack of skilled manpower in project implementation, and in extreme scenarios, many of them grapple with the uncontrollable practice of nepotism. In some cases of such nepotism, the family members occupy positions of chairman, treasurer, secretary and account only to one another. In some instances, certain VDCs have never held election in five or more years and do not account to their constituents. In total, the money Government intends to spend on individual constituencies, is P570 million. This amount is enough to build a state-of-the-arts hospital or senior secondary school in Kweneng West, Kgalagadi, Okavango, Ngamiland or Tswapong, or areas which are often ignored for their need for development. These regions have been denied for too long a time. People in such areas still travel long distances to access Government services where they also spend hours in queues before they can see a doctor, a specialist or book a service. Yes, patients still wait for months before they can meet a specialist for an ailment that torments them. Further, it would have been better if finances were spent to train specialists that are in short supply in our hospitals to save more lives, as our nation is in urgent need of world class health practitioners and specialists. Citizens have died in queues waiting to see a doctor and others suffer from strange ailments that are too expensive to cure abroad. We spend millions of pula on South African referral hospitals annually, when we should be domesticating most of those services. We need to set our priorities straight, and health - if not at the top of the list of importance - is one of them."



16 Mar 2017

The report of 26 September has been placed on the website.



14 Mar 2017

Finished a pair of socks and sold them.



12 Mar 2017

Mmegi announced: "The South Sudanese government has appealed to Botswana for 100 scholarships in different disciplines as the war-consumed nation is facing economic hardships frustrating education delivery. Tut, minister of higher education, asked for the scholarships to span a period of five years covering undergraduate studies as well as vocational courses. Despite the challenges back at home, he said endless opportunities exist since his country has vast agricultural land, fisheries and mining prospects which, once the conflict halts, demand skilled personnel to translate into economic benefits. However, there are issues of concern regarding those already on scholarships here. "Students are issued with health cards which they easily can use during school days, over the holiday it has become a challenge. They also have difficulties in terms of supplementary exams fees in case of students who fail because of sickness" (It is unclear to me who is paying for these health cards.) Madigele, Botswana minister of education, agreed with the importance of clarifying the terms of the scholarships but hastened to say that would require Cabinet approval. "This will not be soon since our systems are slow, but ultimately we will sign it." He proposed an exchange program under which skilled locals would work in South Sudan to help rebuild the economy considering rife unemployment in Botswana. "We have qualified teachers, engineers and many professionals on the streets so the exchange program can help to improve our bilateral relations as well as improve our economies." End of quotation. South Sudan would do better to ask for help from Europe, USA, and other countries who are in more affluent circumstances than Botswana. I have sent an email to the Dutch relief organization, Giro 555, to ask if they can give support.

11 Mar 2017

I made a start with the bags in which the students can store materials like pens, pencils, pencil sharpener, eraser, sewing material etc. They are given a piece of textile and a washing instruction label that I have cut from our clothes. They have to sew it on the piece of textile, write their name on it to avoid "accidental" exchanges and quarrels, and after that they will be taught how to make a bag. At the moment I am busy to reinforce the frayed edges of the pieces of textile.

10 Mar 2017

The report of 24 September has been placed on the website.
Mmegi announced: A Standard 3 pupil at Serorome Primary School, who was on Thursday 28 February allegedly beaten with a stick on the head by a teacher, died after church service last Sunday after reportedly suffering post-traumatic headaches. The police station commander was saying that the post-mortem was yet to confirm the cause of death of the deceased. On Thursday the mother went to see the teacher regarding the beating and the teacher allegedly admitted to beating the child on the head. Palapye sub-district chief education officer, Otukile Kedikilwe professed ignorance about the allegations that the teacher had beaten the child to death. He said the only report received was that a pupil at the school had passed away. "We received the report that the Serorome Standard 3 pupil passed on last Sunday and she died while at home. If she died in school perhaps we would have a better explanation as to what happened. At this particular juncture, we do not have any information on what caused her death and we are also waiting for the post-mortem results from the hospital," he said. End of quotation.
Why are children still beaten with a stick, while the law says that it is not allowed to corporal punish children and elderly people?
While writing the report for 25 September I discovered having promised one of the students the purple doll so her mother could copy it. I let her know that she will have it next August.


9 Mar 2017

The report of 23 September has been placed on the website.



8 Mar 2017

The financial report 2016 has been placed on the website under Documents.
Sunday Standard announced that the political party Umbrella for Democratic Change wants alcoholics to have a share of the alcohol levy money. Two Umbrella for Democratic Change MPs, Dr. Phenyo Butale of Gaborone Central and Shawn Ntlhaile of Jwaneng-Mabutsane, are trying to get the government to spend that money on a group that not only need it most but one that the money actually comes from – alcohol addicts. Butale wants the government to utilize the money from the Fund "to establish at least two rehabilitation centres in Gaborone and another major centre to deal with the escalating scourge of drug abuse in the country as a matter of urgency." Likewise, Ntlhaile wants the government "to setup rehabilitation centres across the country to address alcohol abuse, drug disorders and related social ills.
On becoming president in 2008, Khama introduced an alcohol tax that was initially set at 30 percent but has now risen to 55 percent. In some parts of the world, alcoholism is treated as a public health issue. On the other hand, the president sees it as a sign of indiscipline and takes an approach so punitive that people who abuse alcohol don't benefit from the money they pay into the Alcohol Levy Fund. The position of the two MPs on this particular aspect is unknown but they obviously prefer an approach that eliminates the source of the problem. Khama's war against alcohol also manifests itself in the form of the Liquor Act which has a provision that limits hours of trading for places that sell alcohol. This approach doesn't deal with the root cause of alcoholism which a rehabilitation centre would do. The tragedy is that while the levy was introduced to fight alcohol abuse, the government has now created a situation in which it is in its own financial interest for people to abuse alcohol. The Alcohol Levy Fund has provided budgetary support for a host of government programmes, including the Botswana Youth Games in 2014.


7 Mar 2017

There will be another fund raising event to lighten the famine in African countries. Again this means mopping up with the tap running. Mopping up will have to be done for sure. But also the tap will have to be turned off, meaning, the governments of the concerning countries shall have to be brought to task for not taking the responsibility to look after the wellbeing of the civilian population. Why are many "dignitaries" so busy polishing up their private image, which costs loads of money, and this money consequently, cannot be used for polishing up the image of the country. How can it be that they do not see how foolish they look because the country is in a shamble, most of the civilian population live in poverty, are hungry and thirsty. They barter away the treasures of their country only to better themselves.
The cartoon in the Sunday Standard depicts a group of students, where the one in front is holding a sheet of paper with the question: "What are we to do with this worthless paper? (Meaning the certificates for their non-accredited courses.) Light a fire at our next protest?"
I noticed that some websites take a long time to open up, while the website of the Currency Exchange Rate, X-rates, opens quickly. Might it be because of the quality of the site? Investors might have an interest in gaining information quickly. Or does X-rates have a "hot line" with internet? What is plain, is that I do not have a clue about internet issues.



6 Mar 2017

The report of 22 September has been placed on the website.
Sunday Standard announced: "Vice President Mokgweetsi Masisi has defied President Ian Khama's instruction not to defend his chairmanship of the Botswana Democratic Party (BDP) at the oncoming Congress due in July." ??????? In a democracy anyone can stand for (vice) president, or any other post in his/ her party.


5 Mar 2017

One of the students wrote that there is a lot of mud due to the continuing rain. Her only pair of shoes is not waterproof, so she goes barefooted through the mud.



4 Mar 2017

The report of 21 September has been placed on the website.

2 Mar 2017

The report of 20 September has been placed on the website. Which means that half of the journey to Botswana has been recorded. Although I enjoy writing it, I shall be glad when it is finished, because there are so many other important things to do.



1 Mar 2017

On our telephone bill there was an amount of € 2,77 for four calls to the Ombudsman in Botswana. I made the calls but no contact was made. Enquiries at our telephone provider showed that very likely the call was directed to a voicemail, which had no message on it. Something else to investigate during my visit in August.