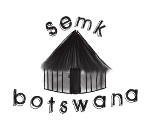 31 Jan 2017

The report of 14 September 2016 has been placed on the website.
The Government will reduce the amount spent on sponsoring tertiary students by 27% in the next financial year (2016/17), Mmegi has learnt. Last year the Education ministry took a firm stand on providing higher education sponsorships based on a quota system informed by skills required by the market. For decades, the Government has been the majority tertiary education financier. Recently, calls for alternative funding models have heightened as evidenced by a mega conference in the capital on the matter late 2016. Only schools with special needs have seen an increase in budget, for example Francistown School for the Deaf, which was given P500,000 in 2016/17, will be allocated P3 million. Lephoi Centre for the Blind, which was allocated P600,000 in 2016/17 will get P3 million, amongst others. End of quote.
There have been talks about loans. But after completing the studies there have to be guaranteed suitable jobs, otherwise the loans cannot be repaid.
We received a kind of request to assist someone who has got problems. I have answered that this person has to learn to solve his own problems.
In Sunday Standard someone was wondering how most of the Botswana people can be so poor, in spite of the large amount of money coming in from the sale of minerals like diamonds and copper.



30 Jan 2017

There was no time yesterday to write about what happened.

27 Jan 2017

Yesterday and the day before I read three articles about different aspects of the Bushmen history. In due time I will take some interesting points from them and write about it in "yesterday".



26 Jan 2017

Have taken the day off yesterday.



24 Jan 2017

The government has been asked to extend in their 2017 national budget the safety net for poor people in such a way that all needy groups will benefit. It is tradition that people not only care for their own household, but if necessary also for their extended family. After one of the students had found a job she told me proudly to have become the head of the family (mother, brothers and sisters). Her study had been sponsored because her mother had been ill at the time and incapable to look after her children, so being the eldest child, she was head of the family. The council wanted to take away this burden to give her a chance to make her own life. Now she is back at starting point, with the difference that she has got a salary, even if it is uncertain that her three monthly contracts always will be extended. Would these extended family members be given support, she will be able to continue with her life. It is not that she appeared to be suffering under it, but still.



23 Jan 2017

In the meantime I have knitted two pairs of socks and sold them. Sunday Standard published two articles about dishonest behavior in Parliament by President Ian Khama, which was supposed to have happened some years ago. Was this unknown until now, or did they not dare to make it known before now?

21 Jan 2017

Sold a chess set yesterday and finished the last of the 60 mats to be used for pricking out pictures. I found two pieces of cloth to cut in pieces which the students will use to make ghost dolls.



20 Jan 2017

The report of 13 September has been placed on the website. We learned that Xwaa with his uncle and family had left the farm. The uncle still is seen in town and I have asked someone to find out where they now live.

19 Jan 2017

Had a look around in shops for character- number stencil plates, needles and handicraft materials in general. Returned with only safety pins.



18 Jan 2017

The Dutch newspaper Trouw published on 16 January an article about the pollution by mining and urban growth around the Titicaca lake on the border of Peru and Bolivia. The people live on home- made floating islands made of reed. There was a picture with the article. Henk discovered small solar panels on poles and wondered why these are not used more in Botswana, instead of digging up bad quality coal. I learned that Namibië, South Africa and Lesotho have started large projects for solar power energy.

17 Jan 2017

Three cheers, there is enough money to buy sufficient food for the children and students in schools. Mmegi announced that in 2016 in Botswana more diamonds had been sold. It also would be possible for the government to buy solar panels to hire them to citizens, plus batteries to store the energy and electric cooking stoves. Happiness depends on money after all, but also on the capability of people to discover opportunities for improvements. And also implementation.
Sunday Standard. A Member of Parliament is worried about the plan to use electrical voting machines at the elections of 2019. He is afraid that the Secret Service (DIS) might manipulate election candidates and voters, and/ or the election results. I wonder if they will be capable of doing this.
Mmegi published: "Amendment to attract foreign investment. Government has moved to amend Immigration Laws to enable the Minister responsible to accord foreign investors and their families permanent residence. This amendment, to be tabled in the next sitting of Parliament, is geared toward attracting foreign direct investment into Botswana. According to the amendment gazetted on December 16 edition of the Government Gazette, permanent residences will be issued by the Minister to non-citizens and their families who have been operating in Botswana for at least five years. The amendment also says the minister will issue permanent residence permits if he is convinced that the investor will set up investment or expand the investment in the country. Not long ago permits of foreign workers were not extended, because it was thought that they took up jobs which could be done by Batswana.


16 Jan 2017

The report of 12 September has been placed on the website.
An article in Mmegi pleaded to resolve the food crisis at schools. "You can never have an excuse for not feeding someone who cannot help himself or herself. Efficient supply of food will ensure active students who will focus on their schoolwork and attain good marks." There were no suggestions on how to solve the food crisis.
We received an email from a youth Bushmen organization in Botswana, in reaction on my email to them. It came from D'Kar, the village where the boarding school is where we wanted Xwaa to board. I have asked if someone can go and check if he is there.


14 Jan 2017

Another, more general reason for the food shortage in public schools is the government's decision to ban imported solanaceous crops as tomatoes, potatoes, peppers, melon pear and beetroot. To my idea beetroot does belong to solanaceous crops. This came after a highly destructive insect pest known as tomato leaf miner was detected in several parts of Botswana, resulting in smaller crops and higher prices in shops. One of the shops only sold green peppers, for Pula 19,95 per kilo, against Pula 10,95 earlier. In another shop the price of tomatoes and peppers had gone from Pula 9,95 per kilo to Pula 13,95. That might not seem much, but if you are living on Pula 1000 a month, or less, it means a lot of difference.



13 Jan 2017

Mmegi published:
Food crisis hits public schools hard. Delays in food procurement saw public schools opening after the "summer vocation" to a dire food shortage crisis on Tuesday, with the hunger situation harshest in boarding facilities in the Kgalagadi region. Though a perennial problem, the situation appeared grimmer in the Kgalagadi area where multitudes of boarding students who arrived a day before the school calendar commenced on Tuesday, went to bed on empty stomachs. Authorities around the country said the problems were largely due to poor and delayed procurement as well as funding problems within the public school sector. The state of affairs was dire at Kgolagano Junior Secondary School in Middlepits, where some students are reported to have fainted due to hunger. The bulk of learners there are boarding students, many of whom hail from Bokspits and surrounding villages. "Delays in food supply are unacceptable because the school calendar was released well on time, and procurement should have been timely." School management was unavailable for comment yesterday.
I received the email address for Ditshwanelo, the human rights NGO of Botswana, but my email could not be delivered. Neither did it work on their website.


12 Jan 2017

I have sent the story of Xwaa to the spokesperson for the President, though I remembered that this person does not work for the government any longer, but the name was on the government's website. The email could not be delivered. Later a friend confirmed that this person had left. Sent the story to someone else with the request to send it on. It makes one properly despondent. My hands are feeling cold, the text on the laptop screen continuously moves upwards. I am going to iron the pile of clothes, that will warm up my hands and mood.

11 Jan 2017

Yesterday I wrote in the report of 11 September 2016 that the government ploughed the farmer's fields free of charge and also gave seeds. A few years ago, at the start of the diamond mine in the CKGR, when the settlement Ghaghoo still was called Gope, the mine manager announced in one of the newspapers that they were going to give seeds to the inhabitants of Gope, free of charge. I wonder if the government gave farmers ploughing and seeds free of charge at that time too.



10 Jan 2017

Called the Child Protection Desk in Botswana, heard the engaged tone. From the office of the Ombudsman came a whistling sound. Do I have to conclude from this that important services are organized badly? Or that the staff is not interested in customer care? One would expect if something has been set up it is considered important to keep it running.



9 Jan 2017

Yesterday we received the news that the student we sponsored to follow a tourism course had got a job as a translator for Bushmen in a cultural village at a safari camp. He is still in his probation period. We hope that he will get a contract after that. We are very happy for him.
Mmegi mentioned that heavy rain- and hail showers across the whole country had damaged properties and caused flooding. Part of a bridge has been knocked away.


7 Jan 2017

The report of 10 September has been placed on the website.
Our good resolutions for 2017 are to do nothing we do not want to do. When something does not make us feel happy, we simply shall not do it. We shall look for activities that give us a peaceful mind. We are not going to follow other people's ideas because we might offend them if we do not.
In Trouw an article was published about a new kind of lesson at a secondary school near our place: Learning to think independently. It gave me inspiration for my intention to give this lesson at Nampol.


5 Jan 2017

The Sunday Standard published an article written by Gordon Bennett, a human rights lawyer who works closely with Survival International, in which he gives interesting comments on why hunting must be regarded as a human right for indigenous and tribal peoples. Read more:
http://www.sundaystandard.info/hunting-must-be-regarded-human-right-indigenous-and-tribal-peoples



4 Jan 2017

I spent quite some time at sending the story of Xwaa to the Botswana newspapers. It was only achieved with Sunday Standard. Of the other papers the email address was not accessible, or the contact form on the website did not send it.

2 Jan 2017

Nothing has happened.

1 Jan 2017

We wish all people on the earth a happy, prosperous and blessed year.