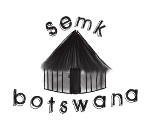 31 Aug 2016

This plane also departed too late. At 1.15 am a delicious hot meal was served. Did not sleep much. We landed at 10 am, which was the correct time. On my way to collect the baggage I made a stop at the toilets and also brushed my teeth. It was quiet around the carrousel, only my suitcases were on it. Said hallo the large elephant which is standing just passed the carrousels, and put an amarula nut from the basket which is standing at his feet into his trunk. The elephant is made with tiny grey beads in three shades, which are strung on a metal wire frame. It is an advertisement for Amarula liquor. As usual, I patted him on the head. I tried going through the exit "Nothing to declare". Someone called "Mma, mma" and I thought if you are talking to me, come to me. This happened. Could she have a look in my red suitcase? Yes. What was in it? Educational materials. Are you a teacher? Yes. Do you have ham, salami or honey with you? No. I was declared safe to enter South Africa. Found a porter, or in fact, he found me. Bought a bottle of water and went to the bus rank. The porter had much to tell. He had voted for DA as ANC had become useless. (He was not white) He had many complaints, but hoped things would now turn for the better. I had booked two seats on the bus, which I mentioned when the suitcases were put into the bus. That was not necessary, as the baggage was free of charge. Just before the border I managed to send the director of Nampol a text message to let her know where I was. At the border the bus hostess asked for my passport because she was going to have it stamped. While the other passengers had to do it for themselves and also take their baggage to a building to have it searched. This is to prevent illegal trading between South Africa and Botswana. Someone complained about it. `When I am travelling in my own car, they do not search.` Immediately after having crossed the two borders, my telephone did not find a network. Could not let Henk know where I was. The hostess let me use her telephone. At arrival in Gaborone Nampol´s two directors were waiting. After arriving at Nampol I had something to eat, but there was no traditional tea as it was the wrong time of the year for that. Slept very well, after having put in ear plugs against the constant barking of dogs.

30 Aug 2016

Did not do much yesterday. This morning the small suitcase was weighing 20 kilo and the large one 25 kilo (maximum is 23 kilo). So they had to be repacked, and the small one is now 22 kili and the large one just over 22 kilo. This will be the last news, will be continued after 13 October.

29 Aug 2016

I have taken the day off yesterday. Mmegi 25 August 2016, by Tefo Pheage. "Basarwa in Nata are enraged after Bangwato regent, Kgosi Sediegeng Kgamane ignored their plea to appoint a person from the San community to fill the vacancy of tribal leader. Members of the community had written to Kgamane mid-2015 asking him to pick someone from their ranks for the vacant post of tribal leader in the Nata chieftancy. Nata is led by three tribal leaders comprising senior tribal leader, tribal leader and headman." "The decision has left many Basarwa stunned and reinforced arguments that while Nata, which is under the Bangwato Tribal Authority, is a multi-ethnic village the San community is ruled over and marginalised by 'outsiders' in their own land. Yesterday, the chairman of Botswana Khwedom Council, Leakwa Galenkutlwe told Mmegi that they are disappointed with Kgamane's decision to ignore their plea, without even acknowledging or responding to their letter. He however said all is not lost. We are still pinning our hopes on the vacancy left by Kgasa. We do not have a problem with Kgasa as a leader; our case is that we should also be part of the decision-making process and be recognised. "The mere fact that Kgamane did not respond to the letter is clear testimony that he doesn't take Basarwa or the issues they raised seriously," he said. Galenkutlwe said they would soon be descending on Nata to mount another campaign for the vacancy left by Kgasa's promotion. "We are still hopeful that sanity will prevail. Basarwa are also people and if they can't recognise us, at least they should remember what the Affirmative Action programme says," he said. In their October 8, 2015 letter, Basarwa said elsewhere in the country, tribes were led by people from within their own ranks, except in their community. "In every location in Botswana there are tribes in that locality and a person from that tribe is expected to be a chief of that predominant tribe. In Nata it is common cause that Basarwa are the inhabitants of that area and other tribes settled there recently. "It is therefore befitting that a chief for Nata should come from the San community. We therefore urge all concerned that Basarwa of Nata should be left to choose from their own to lead them. The time has come that Basarwa are given their rights back. No tribe, except Basarwa has a right to chieftaincy in Nata, just like Basarwa do not have the right to chieftaincy in places where these tribes are dominant," the letter read. The letter furthermore read: "Bangwato in Nata have their chief in Serowe, the Bakhurutshe in Nata have their chief in Mmankgodi and the Bakalaka have their chiefs in North east. Let Basarwa also have their chief in Nata". Efforts to reach Kgamane were unsuccessful as his office numbers rang unanswered."

28 Aug 2016

Worked on doll yesterday, the knitting is finished. The rest will be done in Botswana.

27 Aug 2016

Continued with the doll yesterday. The exchange rate of the Pula kept going up since Thursday afternoon. At 10.09 am this was € 1 = Pula 11.96. But I shall not count my chickens before they are hatched. In 1871 Dutch spice cake was already popular to take on a trip to a faraway place. Rudolf Kerkhoven took Deventer spice cake on his journey to Java, but before he got there it had been already with the help of his fellow passengers. (From: Gentlemen of the tea, by Hella S. Haasse.)

26 Aug 2016

Finished knitting the doll yesterday. The shoes, legs and head are black, the trousers and jumper red and the hair has been put on in tufts with fluffy egg yellow colored wool. Have started on a new doll, black shoes, white legs and head. In connection with the Brexit negotiations starting soon Trouw newspaper published a discussion between two people about what the most important question is for Europe. Marli Huyer is of the opinion that Europe ought to invest in education in poor countries. But according to Thierry Baudet Brexit is not about education in Africa. It is clear that Marli Huyer is concerned about people all over the world, and Thierry Baudet wants to concentrate on the people in The Netherlands. At the end of the discussion they did not reach a common view. It might be clear that SEMK would like that investments are done in making people self- supporting all over the world. This needs sometimes support from people/ countries which are in the circumstances to be able to do this.

25 Aug 2016

Worked on doll yesterday. Bought some savory- and some fruit biscuits for the journey. You never know where you might be stranded. I read in a book that the author enjoyed traveling by plane in the 1920th- 1930th more than in the 1950's, when everything was boring and predictable; all the flights went according to schedule in that time. In earlier years now and again an emergency landing had to be made. They would sit in the shade of the airplane's wings for a couple of days, waiting for spare parts to arrive and the plane could be repaired. I find this a bit too exciting. The exchange rate in Mmegi gave € 1 = Pula 11.9617. Exciting!! How much am I going to get for my €'s next week in Botswana. Trouw announced that the exchange rate of the € the next weeks, and maybe even month, will rise. After my criticism of the Chinese that they see the world too much from their perspective, I am now doing the same. When I get more Pula's, in Botswanan they get less €'s. However, the extra Pula's I am getting are going to be spent in Botswana.

24 Aug 2016

Continued with the doll yesterday.



23 Aug 2016

Started yesterday to knit a small doll to take as a teaching example. The exchange rate on the website of X-rates had gone down to Pula 11.73 this morning, but by evening it had gone up to Pula 11.82. New New Era newspaper in Namibië reported that China intends to sponsor more students in Namibia to study in China. "There are more than 40.000 African students studying in China. And according to Wu, they are the backbone of the development of the African continent. Furthermore, he noted that trade between China and Namibia is expanding fast. Investment from China to Namibia had grown to 4.6 billion US dollars by the end of 2015.We can see the growing demand in Namibia for people who can speak Chinese (Demand by whom? The Chinese government? ). It is a great idea if you could make full use of the learning opportunities now available at your campuses to realize your future plans. I hope that one day, all of you could become friendship ambassadors for China and Namibia, with your mastery of Chinese language." Wu told the students." End of quotation. When our eldest son was attending secondary school in the 1980's, I advised him to learn Chinese. I felt that with the explosion of births in that country they soon would start looking for places outside China to live. They started by buying huge plots of land outside China for their food production. In our way of thinking the Chinese are investing to develop Africa. But the report in New Era shows that they see it only from their point of view and it looks that they are out on benefitting themselves in the first place. I have doubts whether Africa is being better off with China's investments.



22 Aug 2016

Finished a pair of socks yesterday and sold them. This was the last pair for the moment. I do not know what to knit or crochet next.
Sunday Standard reported that a report about the police helicopter that crashed in 2014 has come out. It was compiled by the Ministry of Transport and Communications and revealed that " the crew of the aircraft were engaged in anti-poaching activities without option to mitigate chances of fatigue". "With a crew that had been "worked to death", tossed in an unfamiliar terrain at night and a pilot who could not fly in the dark, Botswana Police Service 2014 helicopter crash victims were operating on a wing and a prayer until their luck ran out. A confidential report leaked to the Sunday Standard compared the three police officers who were killed in the crash to "a blind crew flying against the terrain." The report corroborates an industry expert who in 2014 told Sunday Standard that blinding darkness may have resulted in the helicopter crash that killed Superintendent Keokeditswe Sobatha, Assistant Superintendent Shepherd Ntobedzi and Inspector Ricardo Mabotho. The expert had explained that in Botswana pilots cannot fly at night unless they fly under night visual flight rules (VFR) with the assistance of illumination from streets lights or a full moon." End of quotation. An anti-poaching operation at night? In complete darkness? I doubt if hunters hunt at night, they easily might shoot each other instead of an animal.
The Namibian reports that the "struggle kids" (in this report also called "The children of the liberation struggle") appear to get support and encouragement to get out of their unemployment situation from lawyer Dirk Conradie. After Conradie had served them with an eviction order, the groups leader contacted him to have the decision reversed. Conradie visited the group at their plot and told them that he will create a trust for them. The group promised to obey and to stop the demonstrations. The leader said that Conradie not only promised a better future, but had sparked ideas and encouraged them to become their own boss and start a business." End of quotation.
Let us hope this approach to the problem will really work. It sounds great.



21 Aug 2016

Continued with the socks yesterday.
€ 1 gave Pula 12.04 yesterday, let us hope the rate will keep going up, or at least not go down.
Mmegi. "Batswana dismiss backyard gardening as "a big joke"" by Frederick Kebadiretse.
Backyard gardening, a poverty eradication initiative, has been described as "a big joke"
Newspaper reports from 2012 and 2015 show positive results of the project. If I understood it correctly, it was set up to stimulate people to produce vegetables and fruit for their own consumption, the surplus could be used to sell for an income. Brilliant idea, I thought. But now there are people who are disappointed that they cannot get enough income from it to live on. Some people say they prefer to raise cattle for an income, because that is what they are used to do. Others are happy with the vegetables they grow for themselves, which makes their food bills smaller.



20 Aug 2016

Continued with the socks yesterday.
Made more preparations for the journey. Collected a pile of tablets from the pharmacy. My thyroid gland is still working too fast. The medication has gone from the original 125 microgram, to 112,5 and 100, and is now at 75 microgram. That means taking three tablets of 25 microgram a day. They come in rather large strips. This probably will not be unnoticed by the check in's at the airports, so the doctors assistant wrote a letter to avoid that I shall be classified as a drugs runner.
Mmegi 18 August 2016. By editor.
"Raw deal for disabled people. A new University of Botswana study has revealed what many knew to be true about the country's treatment of people living with disabilities. The study, as published in our edition yesterday, shows that the disabled in Botswana suffer from numerous explicit and implicit discriminations, some of which stem from gray areas within the Constitution.
In addition, the policies that have been adopted in favour of the disabled have been paralysed by poor and halting implementation, while fundamentals such as data and funding, remain grossly inadequate. According to the study, disabled people in Botswana suffer from violations around physical access to buildings and transport, access to education, health services, employment, information and ICTS, as well as political participation.
Awareness on disability rights is now among the disabled and the general public alike".
As Stella Young describes the problem: 'My disability exists not because I use a wheelchair, but because the broader environment isn't accessible.'



19 Aug 2016

Worked on socks yesterday.
Mmegi 16 August 2016. By Innocent Selatlhwa. "Youth leagues warn police. The leader of Botswana Nation
al Front Youth League (BNFYL), Khumoekae Richard has warned the Botswana police authorities that should police officers continue harassing them, the youth will be left with no option but to retaliate. Richard was among the youth who demonstrated in front of Parliament buildings last week where some were detained whilst others were assaulted by police. "Let me warn these police officers using force on young people for no reason that unemployment also affects their siblings. They should be warned that abusing their powers will get them into trouble. We will be forced to fight them back if they continue," he said. Richard said lack of jobs is due to poor leadership and substandard policies that are failing to improve the lives of Batswana.
The BNFYL and Botswana Congress Party Youth League (BCPYL), and Botswana People's Party Youth League (BPPYL) participated in the weekend march organised by the Unemployment Movement. The BCPYL publicity secretary Pako Madigele called on the youth movement to target protesting during the state of the nation address (SONA). "You should now mobilise stakeholders and target the SONA and the police using unjust laws on you should know that unjust action is the only cure to unjust laws," he said. Takula Lenyatso of the BPP applauded the young people for taking a step to ensure that their voice was heard. "Unemployment is self created by the negligent government of the day. They should know they are controlling the resources for the people and that people have the right to hold them accountable and vote them out if they fail to serve the people," he said. Lenyatso said the government should look into the BPP policy documents and copy some policies from it. About 100 jobseekers and their well wishers attended the march, a figure far lower than had been anticipated. Botswana Democratic Party Youth League (BDPYL) was not represented for unclear reasons.
University of Botswana Student Representative Council (UBSRC) president, Bakotelo Mmipi condemned the expenditure of P100 million on BOT50 celebrations. "We face a similar problem with the unemployed. The government says there are no funds to sponsor new students and it is for that reason we stand with the movement," he said.
Mmipi said unlike other BDP members, he would not be afraid to speak out against what is wrong. He said it was important for the government to provide socio economic empowerment of the youth and said the BOT50 money could have been channelled to education and job creation." End of quotation.



18 Aug 2016

Worked on socks yesterday.
'They planned to shoot us...' Mmegi 17 August 2016. Tefo Pheage.
Basarwa who were arrested for allegedly poaching in the Central Kalahari Game Reserve (CKGR) claim that they were nearly shot by the police. They told Mmegi that over 10 law enforcement officers who attended to their matter nearly shot them, had it not been for one officer who pleaded for their mercy. The four Basarwa from New Xade are Dingalelo Nagayapo, Modumo Kgolelakang, Monxobuke Molapisi and Dintwa Kgolelakang. (New Xade is one of the resettlement camps where Bushmen are living after they were forced out of the CKGR. The new anti poaching law givespolice the possibility to shoot to kill. This sentence is not from Mmegi ) Explaining what really happened on the fateful day, one of the accused, Nagayapo said he was riding on his horse in a hunting area when he encountered a situation where his companions were in the hands of the police. "They informed me that they had arrested my friends after catching them in possession of game meat, skins and tails. Immediately one suggested that we be shot but another pleaded with them to the contrary saying they could not shoot us because we had surrendered and not run away," he said. Nagayapo continued: "While we were still there we saw a chopper coming towards us, We later realised that it was running after some people from its flying movements and later we heard the sound of a huge crash". According to Nagayapo, some of the law enforcement officers who had arrested them immediately rushed to the scene with a vehicle where they took the six crash victims to the clinic. "We do not know what transpired thereafter as some of the things were done in private and away from us," he said. Surprisingly Nagayapo said despite the arrests they have not yet been charged. Meanwhile in a separate incident, three Basarwa have been charged with hunting in a protected area. One of the accused is Roy Sesana's son, Tshoganetso Sesana. The trio have already engaged a lawyer, Thabo Malambane of Malambane attorneys." End of quotation.
The police is still denying ever having shot at anyone from police helicopters. It is incredible that there are people who have so little respect of their felow human beings that they want to shoot to kill them, while there is no threat at all to their life, or that of others.


17 Aug 2016

Worked on socks yesterday.
Mmegi 15 aug. 2016. By Tefo Pheage. "Now Sesana fights government
Basarwa renowned activist, Roy Sesana's son, Tshoganetso, is among a group of three Basarwa arrested recently in Central Kgalagadi Game Reserve (CKGR) on charges of hunting in a protected area.
Sesana confirmed the arrest of his son to The Monitor on Friday and shared on the incident: "It is true that my son Tshoganetso was among the arrested people. I visited him at the detention centre where I demanded answers over his arrest. I was told they have been charged with poaching." Sesana, who was recently employed by the government as a CKGR Project coordinator, declined to comment further on the matter, saying they have engaged a lawyer to wrestle the state on the case. "We have a lawyer who is handling the case. He is not only representing my son but others as well," he said.
The area councillor, Bashi Thiite attacked the government for starving Basarwa and pushing them to commit criminal activities. "The long-awaited project of the three ministers to restore services to CKGR is yet to take off since announcement. We are still living in poverty and all these alleged criminal activities should be tied to our struggle to stay out of poverty," he charged. Survival International (SI) an ally of Basarwa issued a statement condemning the arrest, particularly in reference to the government's position on hunting and Basarwa. "A lot has been said on the Bushmen's right to live and hunt for food in their ancestral land in the CKGR, a right that has been recognised and emphasised by the courts of law.
Despite this, the government continues to label Basarwa as "poachers" and is now using advanced military technology to persecute them and their way of life. This militarisation of conservation efforts reflects a global trend which has concerned many human rights campaigners," said SI. "It has led to a situation in which the Bushmen are accused of 'poaching' because they hunt to feed their families and face arrest and beatings, torture and death, while big game trophy hunters are encouraged," SI further posited. End of quotation.



16 Aug 2016

Knitted more to the socks yesterday.
Mmegi announced: "President Ian Khama and Members of Parliament (MPs) are set to get a three percent salary increase if Parliament passes the National Assembly Salaries and Allowances Bill 2016. This is a similar increment proposed by the employer to the public servants during the stalled salary negotiations at the Public Service Bargaining Council (PSBC). The public servants are yet to receive their three percent adjustment after negotiations stalled due to court cases between the trade unions Botswana Public Employees Union (BOPEU) and Botswana Federation of Public Sector Unions (BOFEPUSU). This week the Assistant Minister of Presidential Affairs and Public Administration Phillip Makgalemele presented to Parliament bills seeking to increase salaries of the President, cabinet ministers, parliamentarians, judicial services officers and specified officers. All salary increments will be dated back to April 1, 2016. The Bills, Judicial Services Amendment, Specified Officers salaries and Allowances Amendment and the National Assembly Salaries and Allowances Bill of 2016 were brought to Parliament on certificate of urgency. All of the mentioned will be awarded a three percent salary increase. This is contradictory to previous reports and suggestions that the executive and MPs were planning to increase their salaries by 35%. In view of the proposed Amendment Bill, Khama will be at a rate of P670,888 per annum. This means that his monthly salary will be around P56,000 excluding allowances. Vice President Mokgweetsi Masisi's salary per annum will be P516,252 translating to over P43,000 monthly salary. The Speaker of the national Assembly Gladys Kokorwe and cabinet ministers will receive P452,846 per annum. The Leader of the Opposition, Assistant Ministers
and the Deputy Speaker salaries will increase at the rate of P381,813 per annum (P31,812 per month). Opposition whip Wynter Mmolotsi and government whip will earn P24,269 and P25,251 per month respectively while MPs salaries have been increased to P22,871 monthly. Of the specified offices, the Attorney General salary will rate at P585,516 per annum while the Auditor General, Secretary to the Independent Electoral Commission and the Director of Public Service Prosecutions salaries will each receive P43,000 per month excluding allowances." End of quotation.
Mmegi also announced: "Police did the right thing, the wrong way. 12 August 2016.
Batswana were stunned this week when police sjamboked a group of youth who had gathered at the National Assembly to protest against unemployment directly to legislators. As the nation divides over the incident, Staff Writer, SHARON MATHALA looks at the debate over reasonable or excessive force. Did the decision by police officers on Monday, to blow a whistle and sjambok protestors amount to 'forceful dispersal' or police brutality? In terms of the right to gather, the law is clear. For three or more people to gather at an open space with the intent to conduct a public meeting, they need to seek permission from the police. Also, according to the law, the police have a right to disperse such an illegal gathering. Batswana are, however, asking whether sjambok beating was the only way of dealing with the group of youths in front of Parliament on Monday, particularly as they posed no threat and were seeking an audience with legislators, who were clearly eager to address them? Where the protestors got it wrong The protestors, known as the Unemployed Movement definitely made a statement. Their intention and cries have been heard. But according to the law they went about it the wrong way. Police spokesperson, Witness Bosija said this week that no request was received from the movement seeking permission to gather. The movement's spokesperson, Kesaobaka Maruping, rubbished the claim in a press conference this week. "We applied for a permit on July 22 and to date we have not received any response from the police," he said. Bosija has a different take: "The problem is when people ask for permits they expect to be given a response there and then. Remember we still have to mobilise resources because a lot of personnel will have to then be channelled to that particular event". "We also have to check whether the route and or place requested for will be free at that time, because at times you find that others would have already asked for that particular place and that particular time. "That is why sometimes we take a bit of time to respond to these requests. We would be verifying all of this." According to the Public Order Act Section 6, any public meeting or public procession within a controlled area, which takes place without a permit, or in which three or more persons take part, shall be unlawful and all persons taking part in such public meeting or public procession shall be guilty of an offence and liable to a fine not exceeding P100 or to imprisonment for a term not exceeding six months or to both. Bosija said had the protestors been granted a permit to assemble, even this permit would not have been absolute. The police would still have the power to revoke the permit even if it had been initially granted. "If the police have a reasonable belief that there is a likelihood of conflict, then the police may revoke the permit and ask that the group disperse," he explained. "Ask the group to disperse," is where the debate is for many. The law appears to leave room for 'abuse' by police officers in dispersing rioters. It states that when dispersing rioters, police should use reasonable force and do all things necessary to disperse the group if they continue to assemble even after being told to disperse. Section 78 of the Penal Code states: "Upon expiration of a reasonable time after such proclamation is made or after the making of such proclamation has been prevented by force, 12 or more persons continue to riotously assemble together, any person authorised to make proclamation or any police officer or any other person acting in aid of such person or police officer, may do all things necessary for dispersing the person so continuing to assemble or for apprehending them or any of them and if any person makes resistance, may use all such force as is reasonably necessary for overcoming such resistance and shall not be liable to any criminal or civil proceedings or having by the use of such force caused harm or death to any person." The room for abuse appeared evident on Monday as some officers were heard saying as "Are ba betse batho ba, rona re bata go chaisa reye malapeng," while numerous witnesses said the protestors did not behave riotously and were attacked spontaneously. Bosija is adamant that the use of sjamboks to disperse the 'peaceful protestors' was the only option police were left with. "We gave them more than enough time. We negotiated with them from afternoon. One thing that should be made clear is that Parliament is a controlled area, but besides that, we pleaded with them to disperse and they did not. We had to disperse them forcefully." Bosija refused to debate the issue of whether sjamboks were the appropriate dispersal technique, repeatedly saying: "We had to disperse them forcefully". However, a former magistrate told Mmegi that the elbow room police have in the law for reasonable force in the dispersal of protestors can be challenged in court. The former magistrate requested anonymity, citing professional reasons, related to his current occupation. "The term 'reasonable force' does not mean the police should just abuse citizens. They should have looked at the situation. Were the said protestors armed? Did they show any signs or even make the first move of violence against the police? This helps the police make the right and/or appropriate decision as to how to disperse the riot." The former magistrate further explained that the term 'reasonable force' is also aligned to the circumstances of the situation. For instance if the police are in danger themselves, they then can use excessive force to arrest the culprits. The debate over "dispersal by reasonable force" is likely to come up again soon, as the Unemployment Movement has vowed to stage yet another protest in their efforts to highlight youth unemployment." End of quotation.
I think all this could have been avoided if the police had let the demonstrators know their application had been received and they would receive an answer within a certain time. The demonstrators could have asked the police if their application had been received. And if so, when they would receive an answer. Clearly, either there are no rules about this kind of procedure, or they have not been communicated well enough with the public. Time for lawmakers to become more transparent about the rules.



15 Aug 2016

Knitted a few rows to the socks yesterday.



14 Aug 2016

Continued with the socks yesterday.
Received an email from Survival International about a shocking event. Mmegi´s reaction on this was in a rather sharp article, in which the Botswana Police Service SI´s message strongly denied.
It all started when Mmegi announced on 1 August that another police helicopter had crashed injuring six police officers, who were taken to the hospital. The six officers had left that morning from Gaborone for a routine anti/poaching action at the CKGR.
11 August I received SI´s email. A group of Bushmen who were hunting antelope to feed their families had been shot at from a police helicopter – which later crashed injuring six officers – while it was enforcing Botswana's hunting ban. Nine Bushmen were arrested and subsequently stripped naked and beaten while in custody. The Bushmen's right to live and hunt for food on their ancestral land in the Central Kalahari Game Reserve has been recognized by Botswana's High Court. Despite this, the government continues to label them as "poachers" and is now using advanced military technology to persecute them and their way of life. This militarization of conservation efforts reflects a global trend which has concerned many human rights campaigners.
As I had not read about this in Mmegi, I asked Mmegi to inform me whether it was true. The next day, 12 August, there was an article in Mmegi. `Police dismisses Survival International claims - statement
Botswana Police Service (BPS) would like to respond to allegations made by Survival International in a statement dated 11th August, 2016 entitled: "Botswana: Helicopter Crashes after Shooting at Bushmen." For the record we wish to affirm that the allegation that people were shot at from a police helicopter is without any foundation whatsoever. There has in fact never been any occasion in which Botswana Police have ever shot at people from a helicopter either in the Central Kgalagadi Game Reserve (CKGR), or for that matter anywhere else. We also take this opportunity to dismiss as baseless the statement's further allegation that nine Bushmen were stripped and beaten while in police custody. Further to the above, we find it most unfortunate that the authors of the statement have sought to use an unfortunate incident of the recent helicopter crash in the CKGR to advance their false and malicious propaganda. In conclusion, we wish to reassure the public both here in Botswana and elsewhere that the Botswana Police Service is a professional law enforcement agency of repute that upholds fundamental human rights.` End of quotation.
Well, what to think of all this. Sjambokking unemployed youngsters does not appear to respect Human Rights. I am in doubt about the information from both parties.
See for more information on Survival International website.
Concerning the hunting in the CKGR, the High Court in Botswana has ruled indeed that the Bushmen are allowed to hunt for their own food. Later President Ian Khama announced a hunting ban for everybody in the whole of Botswana. Except for luxurious hunting safari´s and on private plots. With this he goes over the ruling of the High Court. The Botswana Police Service might be a professional law enforcement agency of repute that upholds fundamental human rights. The same cannot be said of President Ian Khama.


13 Aug 2016

Finished a pair of socks yesterday and sold them. Started on a new pair.



12 Aug 2016

I did no knitting yesterday.
Mmegi announced on 11 August 2016, (by Innocent Selatlhwa):
Sjamboked job seekers vow to do it again. While the Minister of Defence, Justice and Security Shaw Kgathi was briefing Parliament condemning their acts, members of the Unemployment Movement held a press conference where they promised more protests, peaceful marches and demonstrations.
Botswana National Front Youth League president Khumoekae Richard and three members of the movement spent a night in police custody, while riot police sjamboked several other members on Monday following their picketing at Parliament premises.
The movement's spokesperson Kesaobaka Maruping said that they have been informed that their picketing was not illegal and therefore they want to continue doing it. "What we did was within our rights, the law provide for us to assemble for a social course and we did just that, but the police decided to brutalise us," he said. On Tuesday, Parliament was surrounded by police officers in case the protesters returned. "We knew the police would be at Parliament waiting to beat us, hence we sold them a dummy and did not go there, let them know how it feels to just stand with nothing to do just like us," he said, adding that they would come back to Parliament when least expected and also organise other forms of protests. He said they have applied for a permit to demonstrate on July 22 but to date the police have not responded. Maruping said Gaborone Secondary School declined to allow them to use their grounds citing political reasons. He rubbished the claim that the opposition politicians who offered them solidarity are their masters. "We appreciate they came to offer solidarity, those from the ruling party had the same opportunity but they chose to turn a blind eye on us. If it wasn't for the politicians we would not have afforded lawyers to free us," he said.
Quizzed on what other means they have applied to raise their concerns, Maruping said they have tried to get an audience with the Youth, Sport and Culture Minister Thapelo Olopeng, but with no success. He said they have since given up on going that route as it is a tedious process and would stick to picketing and peaceful demonstrations to seek audience especially from ministers Olopeng, Vincent Seretse, Unity Dow and Edwin Batshu. He said if they are not given audience, they would mobilise young people to boycott BOT50 independence celebrations. The movement, which is yet to be registered, also appealed for financial assistance from the public to facilitate their registration to become a Non-Governmental Organisation to tackle unemployment. They said existing programmes are not good enough as most young people were trained to be employed rather than to be employers. They said this leads to failure of a lot of youth owned businesses. Meanwhile, in a statement issued Tuesday in Parliament, Kgathi said the jobseekers conducted themselves in a manner that had the effect of undermining public order while emphasising that the Public Order Act gives the police powers to ensure preservation of public order. He accused opposition members of Parliament of encouraging the young people to do what they did.



11 Aug 2016

Worked on socks yesterday.
In the Dutch newspaper Volkskrant (People's newspaper) was published: "Diamond has had it's longest time. People do not want any longer to show themselves off with diamonds. Especially hard times are coming up for Botswana. During the past 50 years the country earned much money with diamond delving." End of quotation.
This is nothing new, the artificial diamond has been around for some time and they seem to be a good alternative for "blood diamonds". But where went all this money which Botswana apparently has earned?
More in the article: "In the meantime the Botswana government has realized that it is useless to wait in hope that the demand for diamonds will rise. President Ian Kama announced half a year ago that the enormous piggybank for building projects (diamond delving?) shall be broken into, to create job possibilities for the dismissals which are coming up in the diamond sector." End of quotation.
Apparently the present day unemployed people are not going to be involved in this project. See Wednesday 11 August 2016.


10 Aug 2016

Worked on socks yesterday.
In Namibia as well as in Botswana police were having problems with demonstrating out of work young people.
Newspaper New Era, Namibia, 9 August 2016:
"Police in running battles with unruly 'struggle kids' by Fifi Rhodes and Selma Ikela
The so-called struggle kids (they were kids about 20-30 years ago) and members of the riot police engaged in tense running battles yesterday after the police were summoned to Brakwater, where the group had yesterday morning blocked off the B1 road between Windhoek and Okahandja. The trouble started at around 07.00 yesterday and massively disrupted the flow of traffic. The group placed stones, road-signs and wooden poles on the road and also erected a tent in the street." "Plans are to relocate the group to Omaheke, where they will undergo training in various courses – an offer they apparently refuse to accept. Simaata said following a Cabinet meeting on July 5, it was resolved, amongst others, that the struggle kids camping around the country should undergo training at Berg Aukas in Otjozondjupa Region and on Farm Du Plessis in the Omaheke Region. The group will be trained in various technical roles to equip them with technical knowledge and skills, so that they can become employable, as well as possibly employ themselves in various useful trades, such as plumbing, agriculture, auto-mechanics and electrical installation. He said during the training, the trainees receive meals, free accommodation and a monthly allowance. Upon completion of their training there will be employment opportunities in the government and state-owned enterprises. Simataa said after addressing the group, most of them rejected government's decision to relocate them to Berg Aukas and insisted instead that government provide them with jobs." End of quotation. See for whole article, by adding http//www. na/2016/08/10/struggle-kids-torment-residents-mix-settlement/ newera.com.na/2016/08/09/police-running-battles-unruly-struggle-kids/ In Botswana Mmegi announced: "Riot police sjambok jobseekers. 9 August.
Dozens of unemployed youth who attempted to demonstrate at Parliament yesterday afternoon with placards appealing for legislators' help, got more than they bargained for when riot police unleashed sjamboks on them leaving several injured." End of quotation. See for whole article, by adding http//www. mmegi.bw/index.php?aid=62125&dir=2016/august/09 Another striking article in New Era is: "San exchange grazing for alcohol. August 8, 2016 by Albertina Nakale. The persistent drought has forced some communal farmers to illegally invade conservancies and bribe communities with alcohol in search of better grazing for their livestock. Such ill practices are reportedly rife in the Otjozondjupa Region among the San.
One particular hotspot is N#aJacna Conservancy, where illegal fencing is also said to be rife. The Environment and Tourism Minister Pohamba Shifeta has raised concern over the practice. He has called on those doing it to stop and compensate communities fairly with meaningful incentives and not toxic substances such as alcohol that are destroying their livelihoods. "It is particularly disturbing to note that communities and members of this conservancy, who are primarily San people, are threatened when harvesting or utilizing their natural resources for which they have approved quotas and permits from the Ministry of Environment and Tourism," he said. "This amounts to a contravention of the legal rights granted to the resident community under my authority as the Minister of Environment and Tourism in terms of the Nature Conservation Amendment Act, Act 5 of 1996. "I am not going to tolerate this, not to mention a violation of the civil rights of the community concerned," he said.
He also warned that no one has the right to graze in conservancies without the permission of members and the approval of the environment ministry. "It should be an agreement to eradicate poverty and improve people's livelihoods and not destroy them. No one can just go and graze without permission. We understand that drought is here, but they need authorization from communities who must also contact our offices for any authorization. If any fee has to be paid, then they should do so," the minister reacted. "It is unreasonable that cattle are grazed anywhere without permission and compensation to people who have rights over the land. I therefore call on all conservancies to report these incidents and to seek legal advice," he notified. He emphasized that land resettlement schemes are one of the activities listed in the Environmental Management Act 7 of 2007.
"It seems that the resettlement being done in the N#aJacna Conservancy does not have the required environmental clearance certificate," he observed. The purpose of an environmental assessment of listed activities is to identify potential harm to the environment and to the interests of people, and to identify ways to mitigate such harmful impacts. He said there is a legal process underway in this matter and was hopeful that it would be concluded soon. He pledged that the ministry would continue to work with the conservancy in whatever way possible so that they manage and sustainably benefit from their natural resources in their area, for poverty eradication and livelihood improvements." End of quotation.


9 Aug 2016

Worked again on socks yesterday.
A small cupboard has been sold yesterday and 8 finger mice. Had an interesting conversation with the buyer, an old preschool teacher, about preschool education, from which I learned a few things.
SEMK Botswana was set up to support the people in the CKGR. For some time it has been impossible to have direct contact with the people in the CKGR about their circumstances. The spokesperson does not answer my emails most of the time, sometimes he promises to investigate something and then does not send a reaction. Our intention was to support people outside the CKGR when support inside the CKGR was no longer needed. We have come to the conclusion that this moment has arrived. We could wait forever for support requests from the CKGR, but nobody is going to be the wiser for that. I will find out how this new support can be given when I am in Botswana next September.


8 Aug 2016

Worked on the socks yesterday.
I received another research paper. It contains important information, but for a lay(wo)man like me it is difficult to learn something from it. Anyway, it is useful as a reference document.
Mmegi publicized on 3 August 2016:
"Botswana's mobile internet use surges.
Mobile internet usage in the country is becoming more pervasive as most people are getting their hands on more mobile devices.
This is according to Statistics Botswana (SB), which recently released a report that reflects on the country's household access and individual use of Information and Communications Technology (ICT) in 2014.
The data-collecting agency says 40.6% of households had access to internet in the year under review, adding that the majority of households with access to internet used mobile internet. This constitutes 94.3% of all households with access to internet.
"In 2014, 85.3% of the population 10 years and over in Botswana used a mobile cellular telephone. Of these individuals, 44.2% were males while 55.8% were females," reads the report.
SB further states that the most common device used to access the internet was a mobile cellular telephone, noting that most internet users, 78.4%, used it to participate in social networks.
It says those who used the internet to read or download online newspapers, magazines or electronic books amounted to 56.6% of internet users.
Internet banking and getting information from government departments' websites were performed by 8.6% and 21.1% respectively of internet users.
"The majority of mobile cellular telephone users spend most of their time chatting, sending and receiving short messages as well as playing music and videos," the report states.
According to SB, Gaborone had the largest proportion of mobile cellular telephone users in 2014, with 17.5% of the total, while Kweneng East and Ngwaketse districts followed with 14.6% and 6.3% respectively.
When analysing mobile cellular telephone users by their highest education level attained, the 2014 ICT survey shows that 20.4% of them had completed primary or lower education, while 30.7% and 16.6% of them had completed lower secondary and upper secondary education. Those with tertiary education constituted 23.9% of mobile cellular telephone users.
With regards to the labour force status, the agency says 50.7% of mobile cellular telephone users were either employees or self-employed while 49.3% was constituted by those who did not work.
"Of all mobile cellular telephone users who worked, 41% of them were employees who are paid in cash, 0.3% were employees paid in kind, 7.1% were self-employed with no employees and 2.4% were self-employed with employees," it says.
When categorising mobile cellular telephone users by their occupations, the survey showed that 12.2% of users were services and sales workers, 11.6% were of elementary occupations, 5.8% were craft and related trades workers, five percent were professionals, 4.2 percent were plant and machine operators, four percent were technicians and associated professionals, 3.7% were managers.
Fixed wireless was the next most prevalent internet connection used by most households at 9.8%, followed by asymmetric digital subscriber line with 7.3%.
Households headed by those within the age groups 25-34 years and 35-44 years dominated in household access to internet. Most households with access to internet were headed by those with tertiary and secondary school education.
Gaborone had the highest proportion of households with access to the internet at 24.1%, while Kweneng East district and Ngwaketse followed with 11.4% and 7.1% respectively.
Of all households in Botswana, the ICT survey showed that 20.6% of them owned a laptop while 10.9% owned a desktop computer. Gaborone, Kweneng East, South East and Francistown regions had the most households with computers.
Most of the households headed by those aged 25-54 years had computers while those households headed by those with tertiary education dominated in household computer ownership." End of quotation.
This is good news. At Nampol I intend to stimulate the students to make use of internet for their lessons. I was worried that only few of them would have access to internet on their mobile phones. They might not have money for an internet subscription. It appears not to be a problem.



7 Aug 2016

Worked on socks yesterday. The painful thumb has nearly recuperated and knitting goes again as normal.
I am still collecting fruit seeds (apple, pear, tangerine, grape, cherry) to take to Botswana to see if they will become trees.


6 Aug 2016

Had the day off yesterday.
The exchange rate for the Pula is still going down. Yesterday at 13.47 UTC (about equal to Greenwich Mean Time) € 1 was equal to Pula 11.635266. A couple of month ago this was Pula 12.9. It would have been good to transfer the money for Marica's school fee for 2017 now. But we do not have the full amount and a sponsor in Botswana to pay the remaining amount has not been found yet.



5 Aug 2016

Knitted a piece of the sock yesterday.



4 Aug 2016

Finished the socks yesterday and started on a new pair.
Last week as I was passing Schiphol station by train I had a look around to make sure there were baggage trolleys on the platforms. Did not see one. So plan B has been made. The red suitcase (8 kilo) has been transformed into a backpack with the use of a belt. The backpack goes on top of the black suitcase and the pillow to use in the plane will be tied to the blue suitcase.


3 Aug 2016

Added a few stitches to the socks yesterday.
Mmegi published on 1 August 2016:
"Do Not Blame Unemployment On Expatriates .
There appears to be a serious problem unravelling at Immigration and Labour offices, resulting in scores of non-citizens either being systematically denied residence and work permits or at the worst, being forced to go back to their countries of origins.
Sadly some of these cases are happening to people who have lived all their lives here, from primary schools to Universities until they started to develop career paths in Botswana and began contributing to the economy in various positive ways. A good number of these people today have no connections whatsoever with the so-called countries of origins where their parents migrated from many years ago to settle in Botswana. It is worrying that even after schooling here, working here for so long, these groups of people today find themselves still having to deal with work and residence permits renewal issues, and worst, deportations to their parents' countries of origins, all in the name of creating jobs for Batswana. We need to be very careful lest we send out wrong signals out there to possible foreign investors, that we are an unwelcoming lot, thankless and cruel, when dealing with non-citizens even those that had invested so much in our economy. In fact it is embarrassing that we do not have a policy of automatic citizenship attainment or permanent residence attainment for those immigrants that have stayed in Botswana for at least 10 years. Today it has become common to see descendants of immigrants who have spent over 40 years in Botswana, still fighting for work permits renewal or being sent home, after more than 40 years in Botswana, a country they had come to call home.
As a country we need to be appreciative and rewarding towards these types of immigrants. In fact our immigration and labour policy should be biased toward retaining these invaluable resources. The truth is no man is an island, and we need these Botswana loving immigrants to contribute to job creations, skills developments, and generally to our human resource database. Tied to this problem, there also seems to be a new trend unfolding whereby foreign companies investing in Botswana are given a hard time when they wish to put their preferred choices, usually foreign nationals, in certain strategic positions." End of quotation.
I think the disadvantage is, that experience, knowledge and devotion of people can get lost in
this way.
Advantages: I have heard someone who had lived and worked in Botswana for 27 years say that she was going to return to her country of origin. And that many people like her also were returning, or had done already, for the reason that prices had gone up in Botswana so much that they could not save money anymore. Foreign investors often send much of their profits abroad. This channeling away of money does not appear to be for the good of Botswana's economy.
But maybe the Botswana government now takes upgrading of the educational system for all children serious. When people with a high education level and experience are leaving Botswana, there will have to be competent Batswana to take over their places.
It made me think of a remark my father used to make when I had given up my job before having found another one. "Do not throw away your old shoes before you have got new ones." It works the other way around as well. "Do not throw out your employees, before you have found new ones."


2 Aug 2016

Worked for a little while on the socks yesterday.



1 Aug 2016

Worked for a little while on the socks yesterday.