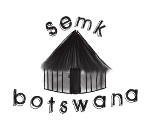 Special seed funds for CKGR residents.Sunday 27 March 2011 Diamond Mine

The Gope Exploration Company will put up a special seed fund for the villages which are affected by the Gope diamond mine. They will do this "hand-in-hand" with the inhabitants. The fund is established to support the villages with sustainable projects.

Initially, the fund will be run jointly by the Gope Exploration Company and a management board, consisting of representatives from the Bushmen villages, but will later, after it has been completely installed, be run by the villages themselves. Efforts will be made to ensure that benefits are accrued to the villages, even after mining has ceased.

The mine will initially provide employment to 250 people, which after a while will decrease to 240.

Gazette Botswana - Special seed fund for CKGR inhabitants

About this site

Supporting the Bushmen so they can stay in the Central Kalahari Game Reserve and live there as they wish and as long as they wish. The CKGR was created for them.