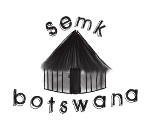 UN grill Botswana on death penalty

Wednesday 3 November 2021

Botswana officials were at pains this week struggling to explain to the United Nations experts on human rights why the country continues to practice death penalty.

Source:

Sunday Standard Botswana, 26 October 2021

.

About this site

Supporting the Bushmen so they can stay in the Central Kalahari Game Reserve and live there as they wish and as long as they wish. The CKGR was created for them.