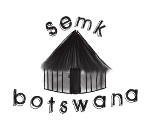 COVID-19: Tents for San community in Ghanzi to relieve overcrowding in houses and huts

Wednesday 6 May 2020

For many people in Botswana is obeying the rule of social distances as required by the Botswana Government not possible. There are too many people living in one house, or hut.

At Window of Hope Centre in Ghanzi they found a solution to solve this problem. Army tents (price Pula 5.000) could be set up on the plots so there is extra space for isolation. Also, it is near the beginning of winter in Botswana and sleeping out in the open would no be an option. (The weatherforecast for 9 May gives a minimum temperature of 14 C.)

---

Description of Window of Hope Centre.

Window of Hope Centre is a registered local NGO working in Ghanzi District to promote the rights and well-being of Orphans and vulnerable children and young people and their families. The organization was established in 2005 and officially registered on the 9th of OCTOBER, 2007 at GABORONE as non- profit company limited by guarantee. Registered number: CO.2007/5627. The organization is not for gain and operates as a Botswana-based non-partisan, non-party-political Non-Governmental Organization and is governed by the board of directors from the community.

Our work is underpinned by Global, Regional and Local Frame works such as Botswana National Children Act 2009 (Bill of Rights) (Child Protection Regulations 2015),Vision 2036, NFS 2, National Development Plan 11prioties and United Nations Convention on the Rights of the Child African Charter on the rights and welfare of children, Agenda 2063, Agenda 2030 and Sustainable Development Goals. (UNCRC, ACRWC, SDGs ) The organization's main purpose is to care, protect, support children at all times, ensuring that the best interest of the child, child participation, community ownership and participation, public-private partnerships, and awareness that any support to children is not a favour, but a contribution to the attainment of their fundamental human rights, should remain key principles for all interventions we do for children.

---

At the best of times, there are too many people living together in the San communities. So the added value of the tents is that they can remain on the plots after the pandemic has ended and provide a little bit more decent shelter for the people.

We strongly recommend you to support this sustainable initiative. Donations can be transferred to

- in the Netherlands:

NL50 RABO 0152164898, SEMK BOTSWANA, reference Tents for San Community Ghanzi

.

- from outside The Netherlands:

1088117, Window of Hope Centre, Address PO Box 892, Ghanzi, Botswana, Swift code BARCBWGX, reference Tents for San Community Ghanzi.

On the website www.semkbotswana.nl you can follow how many tents have been placed.

Thank you.

About this site

Supporting the Bushmen so they can stay in the Central Kalahari Game Reserve and live there as they wish and as long as they wish. The CKGR was created for them.