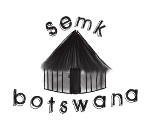 Debswana denies compensation claims by Basarwa

Wednesday 10 November 2021

Sunday Standard, 21st October 2021. Obusitse Kologwe

Debswana Diamond Company has denied accusations by Botswana Khwedom Council that it is refusing to compensate Basarwa displaced by the company during the establishment of Orapa Letlhakane and Damtshaa Mines (OLDM) in between the 1960's and 1970's.

Botswana Khwedom Council, a non-governmental organization (NGO) which represents the interests of Basarwa has pointed a blaming finger at the diamond mining company for trampling on the rights of Basarwa by taking their land and refusing to compensate them.

Banyatsi Salutu, who is the public relations officer at Khwedom Council, said when they began negotiations with Debswana to compensate the displaced Basarwa families, the diamond mining company management requested to be given time to engage stakeholders to establish whether or not the families relocated were of the Bakhwee/ Basarwa origin and compensated.

Debswana engaged the University of Botswana(History Department) to conduct a study. A report was released and Botswana Khwedom Council claims that the diamond company does not want to share the report with them. The council feels that the report has some truth in it hence Debswana does not want to avail it. The council further claims that over 300 Basarwa who were displaced have not been compensated hitherto and are living in abject poverty.

Responding to The Telegraph enquiries last week, the Corporate Affairs Manager at Debswana Agatha Sejoe admitted that the company has been aware of such complaints. She said as a result Debswana commissioned a study to establish the facts or veracity of these complaints, given the passage of time. "A study was undertaken; however the outcome was inconclusive due to a dearth of documentation and records. The historians therefore recommended that a "more" detailed inquiry on these issues be done in the future," she said.

Sejoe said in that light Debswana has not at this stage been able to establish with certainty the identity of people who were relocated and those who were not compensated. She said meanwhile Debswana is acutely aware of the socio-economic needs in the areas immediately surrounding its sites or zones of influence and is committed to participating in programmes and developmental projects that will address these.

"Debswana has thus taken a collective approach to implementing such socio-economic development programmes to continually address challenges faced by vulnerable groups especially in the communities of Makolowane, Metsiaela, Malatswai, Setoto and Khwee where Basarwa predominantly reside as the most pragmatic way of achieving positive impact," Sejoe added.

She also said through its Corporate Social Investment (CSI) programme, Debswana has delivered a wide array of socio-economic development programmes across the entire country. She explained that all Debswana CSI programmes are delivered primarily for Batswana and residents of Botswana without necessarily targeting groups according to their identity, but rather the company looks at societal needs and desired impact. Sejoe further said the company's CSI footprint is nationwide with Jwaneng, Orapa, Letlhakane and Damtshaa Mines focusing on specific areas of influence around the operations.

"OLDM has 16 villages within its zone of influence and has delivered many programmes in these areas over the years," she said.

Among others, she gave example of the Malatswai project, an initiative which was developed by Debswana to ensure the development of sustainable livelihoods for the communities of Malatswai. She said the project which is a partnership between Debswana, Serowe Administrative Authority and Malatswai Development Trust has an objective to develop opportunities for the communities in the rural areas that can trigger economic activities. Sejoe further said Debswana has committed a total amount of P1 400 000 for the development of an integrated ranch which will host a variety of produces such as small stock, cattle and fodder production.

"We also have the Khwee Ranch which is being implemented in partnership with the Boteti Sub District Council. The project is still at an initial stage of development, with the development of a business plan awaiting the council procurement process," said Sejoe.

She said during the preliminary consultations, the community of Khwee expressed interest in utilizing the funding for this project from Debswana for the stocking of the ranch. She said the development of the ranch is being handled by Boteti Sub District Council. She said a total of P650 000 has been committed towards this project.

Among some of the contributions by Debswana she said in 2019, Botswana Khwedom Council requested OLDM management to assist in dealing with social ills in areas where Basarwa live. Sejoe said as such in 2020 Debswana engaged Stepping Stones International NGO to implement a comprehensive psychosocial support programme in the identified areas. The programme ran from September 2020 to July 2021. She revealed that to date Debswana in partnership with Stepping Stones International continue to provide psycho social programme for the previously disadvantaged communities.

About this site

Supporting the Bushmen so they can stay in the Central Kalahari Game Reserve and live there as they wish and as long as they wish. The CKGR was created for them.