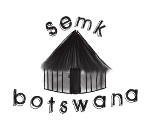 Debswana impoverished us- claim displaced Basarwa

Wednesday 10 November 2021

Sunday Standrd, 26th September 2021. Obusitse Kologwe

About 300 Basarwa (San) who claim they were impoverished when Debswana Diamond Company displaced them from their ancestral land in Boteti Sub-District to pave way for the establishment of Orapa Letlhakane and Damtshaa Mines (OLDM) diamond mines six decades ago are still waiting on the mining giant to compensate them.

Khwedom Council which has petitioned Debswana on behalf of the displaced Basarwa charge that the mining company is playing hide and seek.

Basarwa families were relocated from their homes by the mines in the early 60's and 70's. Information reaching Sunday Standard suggests that over 300 Basarwa who were displaced have not been compensated by the diamond mining company hitherto.

Speaking to the Sunday Standard in an interview last week, Khwedom Council Public Relations Officer, Banyatsi Salutu said when they started negotiations with Debswana to compensate the displaced Basarwa families, the diamond mining company management requested to be given time to engage stakeholders. This was to establish whether the families that were relocated were of the Bakhwee/ Basarwa origin and whether they were compensated or not.

"Debswana engaged the Department of History from the University of Botswana who conducted a research and compiled a report in 2018. The report was handed to Debswana. Khwedom Council then communicated with Debswana management in Orapa requesting the company to share the report," he said.

Salutu said Debswana's OLDM management indicated that their hands were tied and therefore were unable to furnish them with this report unless the Ministry of Mineral Resources, Green Technology and Energy Security gave them the green light to do so. He emphasized that this report is very crucial for their negotiations with the company.

Khwedom Council further communicated the issue to the Ministry and the response they got was that the research or report was commissioned by Debswana, therefore the company was in a better position to avail it to Khwedom Council.

"This issue is long overdue as most of those who were displaced are currently living in abject poverty. We feel that Debswana is deliberately denying us the report. Our communication with Debswana has since broken down. There is no more communication between the two of us," he said.

Khwedom Council is of the view that Debswana is refusing to furnish them with the report for fear of exposing the incriminating truth contained therein.

Sunday Standard is in possession of a letter (dated 21 May 2019) written to OLDM General Manager through Khwedom Council by one of the complainants, 75 year old Keeletswe Antsoloka who originates from Guundoroga settlement. Guundoroga is one of the settlements which gave way for the establishment of Debswana's OLDM. She claims that Debswana robbed her of her ancestral land which was used by her grandparents for ritual purposes. She also claims that her family used the land to keep their livestock and grew crops to earn a living.

"Then you Debswana Mining Company (Orapa Letlhakane and Damtshaa Mines) made a relocation plan for me and removed me from Guundoroga to a livestock range in October 2017 which severely disrupted and destroyed my life. Since then life turned to become more and more difficult with time," she said. She also claims the relocation destroyed part of their property such as water tanks and hoes. She left behind her donkeys and dogs. She claims she was pressurized to leave unprepared. When she was asked about her property, Antsoloka claims Debswana promised that they will bring them later but failed to do so.

"The response I got was that my donkeys were all eaten by hyenas, no one knows what happened to the dogs, water tanks and other properties just disappeared on the spot which means they were stolen," reads part of the letter.

According to Khwedom Council, Antsoloka is one of the over 300 complainants who has not been compensated by Debswana . She is pleading with the company to compensate her for losses or return her to Guundoroga. Khwedom Council is a non-governmental organization that represents the interests of Basarwa

Debswana had not responded to a Sunday Standard questionnaire at the time of going to press on Friday.

About this site

Supporting the Bushmen so they can stay in the Central Kalahari Game Reserve and live there as they wish and as long as they wish. The CKGR was created for them.