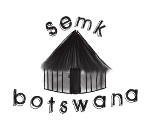 Second travel update

Friday 9 September 2022

An airplane ticket for the trip to Botswana from April 10 to May 25, 2022 was purchased. Then a message came that one of the projects was canceled; I heard nothing more about another project. I was welcome at the third project. However, the description of what this organization had already set up remained very vague. From previous contacts with them I suspect that they hoped to get money and/or goods and that after I left the project would stall. A new project could have been to explore the living conditions of the San and other minority groups in two cities. We wondered if it was worth leaving Henk (husband) alone with our Downs son. Henk could get Corona and therefore not be able to take care of our son. It will be at least 3-5 days before I get back. Also, my worn knee could function reasonably well for a long time, but maybe not. I will be 80 years old in January. I can handle stress less and less.

I am sorry that supporting the San, especially the children, has to stop now. Actually, staying twice three months a year would have been more effective. But this was not possible because of our son.

The investigation of whether there is still a need to provide financial development aid continues. The website would be too small for reports of corruption. This happens in so many countries that it would be easier to find out where it isn't happening and put those countries on the SEMK website as an example.

All in all, there are more reasons to stay at home than to go to Botswana.

About this site

Supporting the Bushmen so they can stay in the Central Kalahari Game Reserve and live there as they wish and as long as they wish. The CKGR was created for them.