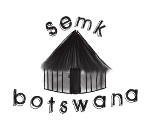 Borehole is allowed to be reopened

Thursday 27 January 2011

The Botswanan government closed the only borehole in the CKGR on January 31, 2002 for use by people. Since then people bring water into the CKGR during the dry seasons on foot and with donkeys from outside the CKGR. The police has arrested some of them several times while doing so. On January 27 2011 , the Botswanan High Court has decided that the ban on the use of the boreholes in the CKGR was unjustified and the existing borehole may be reopened and new ones drilled.


Closed borehole in Mothomelo



This is great news. December 2006 the court spoke already out that the relocations of the Bushmen from the CKGR to the resettlement camps was unjustified. Now they can stay rightfully on their ancestral lands and in dry periods use boreholes. They can irrigate their gardens when necessary and grow their own food. Originally they lived on meat from the animals they shot and on berries, nuts, roots and melons growing in the wild. As a fence was put around the reserve, the number of animals declined. Moreover, the Bushmen are now forbidden to hunt. Growing their own maize, sorghum, melons etc is a welcome supplement to their diet.

The Bushmen have asked the Botswanan government for financial support to restore the borehole at Mothomelo. It appears that they are willing to do this. However, the condition is that all 5 settlements are dissolved and a new one is created at Mothomelo.

This offer has not been accepted. It is very unwise for many people to live close together in a place like the CKGR. If at some time the borehole or pump are out of order, it is far more difficult to supply a thousand people with surface water than 20-200.

Hunting native animals for food is difficult for a large group of people. The vegetation and soil wear out if too many people have to use it for food. Also, it might give sanitation problems when many people use the field as a toilet. A small group of people do little or no harm.

About this site

Supporting the Bushmen so they can stay in the Central Kalahari Game Reserve and live there as they wish and as long as they wish. The CKGR was created for them.