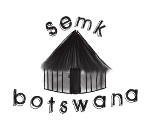 News from the new boreholes

Monday 1 August 2011

By Jaco van Rensburg, Vox United.

A new borehole is drilled in Mothomelo and good water was found at 72m.

In Metsiamonong two holes were drilled, but both gave salt water.

Next week the group will return to drill the last two holes in Molapo and Gope. Hopefully there will be another try in Metsiamonong to drill for good water.

See also these two small video's.

About this site

Supporting the Bushmen so they can stay in the Central Kalahari Game Reserve and live there as they wish and as long as they wish. The CKGR was created for them.