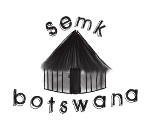 Bennett's VISA ban pits Khama against US, UK, FPP

Sunday 18 March 2018

Leaked documents have confirmed the United States Government's fears that the Botswana Government deliberately placed British lawyer Gordon Bennett on a visa list with the sole aim of disabling Basarwa of Central Kalahari game Reserve (CKGR) in their fresh legal tussle with government. (British citizens do not need a visum to enter Botswana.)

sundaystandard.info

About this site

Supporting the Bushmen so they can stay in the Central Kalahari Game Reserve and live there as they wish and as long as they wish. The CKGR was created for them.