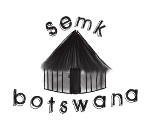 Sunday Standard announced: "Plans to starve Basarwa out of CKGR in the open."

Monday 3 July 2017

President Ian Khama, former president Festus Mogae, opposition Botswana Movement for Democracy (BMD) member Sidney Pilane (previously member BDP, ruling party) and a number of Cabinet ministers were complicit in an elaborate secret psychological warfare and scorched earth policy to force Basarwa out of the Central Kgalagadi Game Reserve (CKGR) – confidential official documents and memos passed to the Sunday Standard have for the first time revealed thegovernment's documented systematic plan to use starvation as a weapon to force Basarwa out of the CKGR. The documents reveal that the government at some stage considered physically forcing Basarwa out of the reserve, but was worried that this would attract international controversy. Pilane, then Special Advisor to Mogae came up with a military-style scorched earth tactic to starve the Basarwa out of the CKGR. Pilane wrote in one of the secret memos: "As previously advised, the physical removal of those people from the Reserve would attract too much controversy, quite apart from the incidents that might result from the forcible and physical removal of such great numbers of people and animals." Pilane proposed making sure that CKGR residents did not cultivate crops, keep domestic stock, hunt for wild animals and collect wild plants inside the reserve." Read more:

sundaystandard.info/plans-starve-basarwa-out-ckgr-open

One may wonder why these documents only now have been passed on. And if earlier it was considered that physical removement would attract too much international attention, why they had not realized that these documents would come into the open one day and therefore did not destroy them.

About this site

Supporting the Bushmen so they can stay in the Central Kalahari Game Reserve and live there as they wish and as long as they wish. The CKGR was created for them.