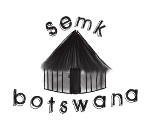 Warning

Friday 28 april 2017

From June 2017 tourists will have to pay on entering Botswana per person a $ 30 tourism levy for a visit of maximum 30 days. This is on top of the tourism levy which one already is charged when staying at lodges, camps, hotels etc.

Update:

On 10 August 2017 someone told me she heard from a good source that Parliament had voted against this rule on 9 August.

About this site

Supporting the Bushmen so they can stay in the Central Kalahari Game Reserve and live there as they wish and as long as they wish. The CKGR was created for them.