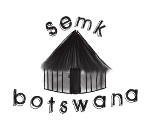 Rule and divide tactic?

Friday 26 January 2016

Khama- Sesana deal. President Ian Khama's latest move to kiss and make up with some leaders of the Basarwa community left the inhabitants of the CKGR settlements, their advocates, stakeholders and funders in a state of confusion.

Read more

About this site

Supporting the Bushmen so they can stay in the Central Kalahari Game Reserve and live there as they wish and as long as they wish. The CKGR was created for them.