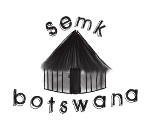 Diamond Mine in Central Kalahari Game Reserve

Tuesday 5 January 2016

Minister Tshekedi Khama, brother of president Lt Gen Ian Khama, is questioning the wisdom of awarding a mining license to explore the diamond mine in the Central Kalahari Game Reserve.

President Khama's reaction was that the people who are against the exploration of the mine are against development of Botswana. Personally I think this was a correct argument many years ago, but no longer. Not only dropped the price of diamonds due to the fiancial crises, but also the large quantity of synthetic diamonds that have flooded the market made the price go down. Another point is the large amount of water which is needed for cleaning the diamonds, and that in a time of water shortage. The mine will leave at the end of its productive live a large wound, which might never be healed.

Read the whole artikel in the Sunday Standard Botswana.

http://www.sundaystandard.info/tk-breaks-ranks-president-over-ckgr-mine

About this site

Supporting the Bushmen so they can stay in the Central Kalahari Game Reserve and live there as they wish and as long as they wish. The CKGR was created for them.