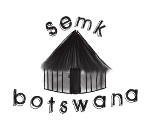 New goal SEMKBotswana

Sunday 13 October 2013

We have come to the conclusion that at the moment (11 September 2013) we cannot come up to the expectations of our aim. We cannot obtain a permit to visit the Bushmen in their settlements in the CKGR to give knitting workshops. An explanation for the refusal has not been given. This is a pity, because now we have to guess what the reason for the refusal is. It will create misunderstandings and irritations. We obtained the rules and regulations of the CKGR from the Wildlife office in Ghanzi, Botswana. In this document it states that the CKGR was in 1961 sett up for the protection of the flora and fauna. In fact, it was sett up for the protection of the lifestyle of the local people against poachers. Nothing was mentioned about stopping visitors to stay at the settlements. We have decided not to insist on being given a permit for giving workshops in the CKGR. It is a pity that the Botswanan government feels that it is necessary to keep people who want to hel the Bushmen out of the CKGR. We will continue to give knitting lessons and other assistence to people outside the CKGR, untill permission is given to do this also inside the CKGR. In this way we will stay informed whether assistence is still needed in Botswana.

About this site

Supporting the Bushmen so they can stay in the Central Kalahari Game Reserve and live there as they wish and as long as they wish. The CKGR was created for them.