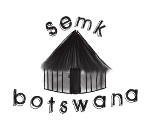 News articles with the label Xwaa


Monday 20 November 2017 Xwaa

I have called the social worker in Ghanzi. She was pleased that she could tell me that Xwaa had been found and is still collecting his monthly food basket from the social service department. From January next he has been enrolled in a school class for disabled children. I told the social worker that we have turned full circle and are back at square one. Xwaa had attended school before but was sent away because the teachers could not cope with his attacks. And what about the home situation, I asked. Who is checking that he gets proper food and his medicine in time. (My suspicion is that his epileptic attacks are a result of malnutrition.) The social worker explained that parents or caretakers are responsible for that, since Botswana has got a Childrens Protection Act. If parents neglect their children they can be taken to court, and if necessary put into jail. But they prefer talking to them though this can be difficult. When social workers visit them at 7.30 am, they might be at their drinking place. Even if they manage to talk to them, they usually do not accept advice. Another problem is that there are thousands of children like Xwaa and courtrooms and jails would overflow if the law was implemented.

Monday 13 November 2017 Xwaa

At the end of 2016 I received the message that Xwaa's uncle had left the farm with unknown destination, taking his family with him. On 14 August 2017 I had a meeting with a social worker in Ghanzi. The social worker who was working on Xwaa's case in 2016 had been transferred. An attempt would be made to get in touch with her to ask how far she got with Xwaa's case. I would be called about the result. As there had been no message by 30 August, I went to see the Ombudsman in Gaborone and told him the story about Xwaa. He agreed that the boy should be located and taken to an institution where he could be observed and treated. But he could not do anything, I had to go to the department of Local Governemnt. There I told the story again, they could not do anything either and adviced me to go to another ministery. Luckily this secretary was kind enough to ask for advice by telephone. She was told I also could go to the social work departnement in Molepolole, the town where I taught. The next day I had to tell the story twice. The social worker was going to contact the social worker in Ghanzi, who would call me. This she did. I was asked who had been involved in the case so she could call them. Out of this came that he had been, probably with his aunt and uncle, to collect his monthly foodbasket. All they had to do was to wait for the collection of the next basket, so they could send him to a clinic for observation. They would inform me if this had happened. At this moment, 13 November, no message has come yet.

Sunday 27 November 2016 Xwaa




Years ago Xwaa and his two brothers and a sister were left with an uncle and aunt who work on a farm. Xwaa was a happy boy. Around 2013 he started having epileptic attacks. Medication did not work well. At frst he was given the wrong medicine, but these and the new ones were often not given him because there was no food (the medicines have to be taken together with food) or were forgotten. He was dismissed from school because the staff could not cope with his attacks and since then he has been on the farm. In April 2015 his situation has been brought to the attention of the Social Work Department in the district. Child neglectance has to be reported in Botswana. Nothing happened. An application has been made to the SOS Childrens Villages in Botswana to take him into one of their villages. This email was sent on to the Social Work Department in the district. From there came the promise that they would try to locate the mother. Heard no more. In September 2016 Xwaa still was living at the farm. He got his medicine more often and sometimes they noticed an attack coming on. But he also had large burn on his wrist and foot from falling into the woodfire, and a large scar under his nose from falling on a concrete floor. Attempts to have him placed in a boarding school have not been succesful yet. Xwaa is now 13 or 14 years old.

About this site

Supporting the Bushmen so they can stay in the Central Kalahari Game Reserve and live there as they wish and as long as they wish. The CKGR was created for them.