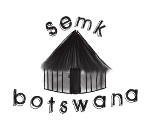 About us
The foundation
Establishment: May 12 2010, Chamber of Commerce registration number 01182985 in Wijster, The Netherlands.
President/ secretary: (Ms) Corrie Scholtheis
Treasurer: (Mr) Henk Duin
The foundation has no paid workers but only works with a group of volunteers and a group of supporters.
The chairman, secretary, treasurer and volunteers do not receive a salary, bonus or compensation for expenses.


Our history
Around 1970 I (Corrie) attended at the North East London Polytechnic the Fashion and Textiles course, one of the lectures given there was about the Bushmen. I was so much struck by their culture and way of living that I wanted to go and visit them. 40 years later this happened.
In a news letter from Survival International I read about the Bushmen group in the CKGR and got in touch with the First People of the Kalahari (FPK) (www.iwant2gohome.org) by email. This group wants to go on living on their ancestral land, which is the CKGR. I was shocked by the changes in living circumstances and I and my husband, Henk Duin, decided to help them.


About what we do
We support the Bushmen in Botswana. The group in the CKGR to live as they wish and as long as they wish. Groups outside the CKGR to be able to sustain themsleves.


We are in contact with them by telephone and email with different people, groups and organizations in Botswana.
We visit the groups in and outside the CKGR and take them food, water and clothing. (Since April 2012 we are not allowed to do this.)
We collect information about:

the situation of the Bushmen inside and outside the CKGR.
the political situation in Botswana

We share this information with people who are interested in these matters.
We sponsor children at a private primary school.
We sponsor young people at a Vocational Training Centre.

The money for this aid is generated by: the sale of home made knitwear, second hand articles, gifts and funds. Travel and accommodation expenses to and in Botswana are paid by us personally.


Gifts from Foundations
Haëlla Fund has given a laptop for the FPK. (2011) Haëlla Foundation has given a contribution to Gantsi Craft for the organization of workshops making traditional crafts, gender equality, health etc. (2013)