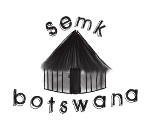 News borehole Mothomelo

Thursday 28 April 2011

The repairs to the borehole in Mothomelo have not been succesful. No water has come up. The reason for this is unkown to us. In 3 weeks time another attempt will be made.

The spokesperson for the Bushmen got stuck in Kaudwane, due to lack of money for returning to his homestead Ghanzi. € 130 is needed for petrol for the 900 km to Ghanzi. He will have to find a temporary job to gain this money.

More info: voxunited.org

About this site

Supporting the Bushmen so they can stay in the Central Kalahari Game Reserve and live there as they wish and as long as they wish. The CKGR was created for them.