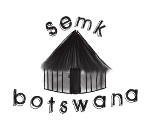 Is Botswana quietly getting fracked?

Friday 22 November 2013

Might this be the reason that we are not allowed to give knitting workshops in the CKGR? I cannot imagine it. In a country where a serious threat of water shortage is always around the corner, one would assume that the available water would be better taken care of. This must be a misunderstanding.

See article in Botswanan Mmegi, 21 November 2013. Most of it has been taken from the English Guardian.

http://www.mmegi.bw/index.php?aid=3865

See also the

South African Daily Maverick.

About this site

Supporting the Bushmen so they can stay in the Central Kalahari Game Reserve and live there as they wish and as long as they wish. The CKGR was created for them.